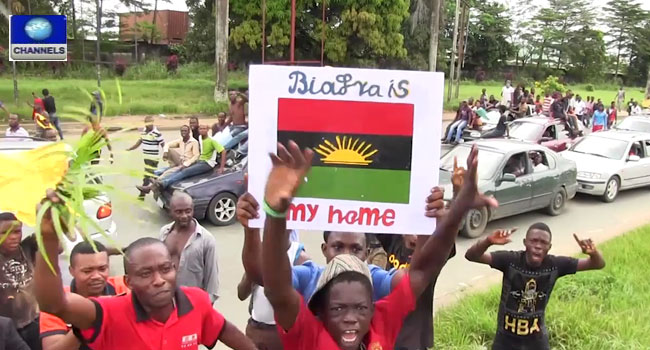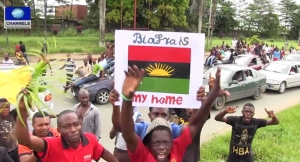 The Police have denied the arrest of 125 persons in Asaba, Delta State, marching for the actualisation of the Sovereign State of Biafra.
Earlier report says 125 persons were arrested in the south-south Nigerian state during a one-million-man march that has caused untold hardship for travellers. But police said it had not made any arrest.
The agitations by the indigenous people of Biafra have been on since last Friday. The first demonstrations were recorded in Imo State.
One-Million-Man March
Throughout the night, about 10,000 members of the group laid siege at the major fly-over bridge in Enugu.
Report says that the group marched through the major streets at night before going back to their various locations, defiling an earlier warning by the police not to hold the march.
On Friday, The Nigeria Police Force issued a warning against the one-million-man march, saying the protesters, from the south-eastern region, would be provoking the law if they do not stop such protests or call.