Niger DPR Controller Warns Against Hoarding Or Face Consequences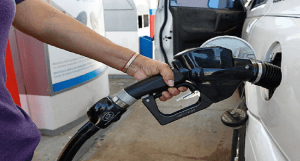 The Controller of Niger State Department of Petroleum Resources (DPR), Engineer Abdullahi Isah Jankara has intensified surveillance in the state to bring sanity and stability to the system.
Engr. Jankara made this known in Minna while visiting petrol stations in the state capital, where he warned them to avoid hoarding of the product and insisted on the regulated price of N87 per litre or face the consequences.
The DPR boss in the state directed the sale of the product at free price before he was pardoned on regulated price.
He said that, they received a matching order from the Ministry of Petroleum Resources to intensify surveillance adding that any station visited who sales above the regulated price, the DPR has the mandate to sale the product free of charge to the public.
Jankara assured to visit more petrol stations across the state to ensure stability of the price to the public as it will never be a business as usual.
He urged filling stations in the state to desist from hoarding by selling the product available to them or face the full wrath of the law without compromise as the change mantra must start from every individual.
"Ours is to find out those stations hoarding fuel or not selling at government approved price, we ask you to sale at official price or the law will take its course".
He further warned that those stations hoarding the commodity and abandoned their stations were eventually helping themselves as their products would be given out free of charge to the public.