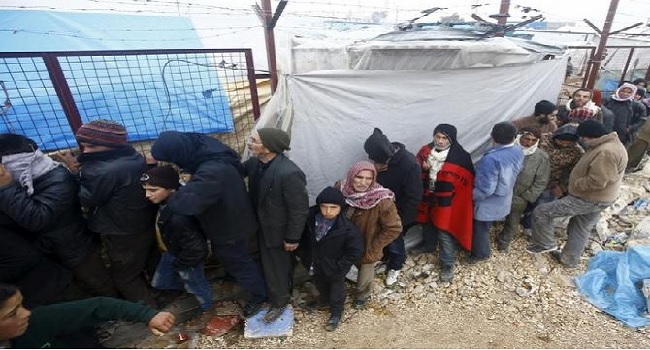 Turkish aid workers have been setting up tents and distributing supplies for thousands of new Syrian refugees kept from entering Turkey at the border.
Some 35,000 people fled a Syrian Government offensive in the Aleppo area last week, trying to enter Turkey's Kilis border region.
But Turkey had so far, closed the border to most of them despite appeals by EU leaders to let them cross. The country already shelters more than 2.5 million refugees from Syria's war.
Meanwhile, analysts said that the EU was also giving mixed messages, calling one day for Turkey to allow in, those fleeing persecution, but the next voicing frustration that Turkey is not doing enough to stem the refugee flow to Europe.
Germany's Chancellor, Angela Merkel, would be in Ankara on Monday to hold talks with the Turkish Government.
The BBC reports that in November, the EU clinched a deal with Turkey, offering it €3bn (£2.3bn; $3.3bn) to care for Syrian refugees on Turkish soil.
About 4.6 million people had fled Syria since the Civil War began in 2011.
Another 13.5 million were said to be in need of humanitarian assistance inside the country.
On Thursday, 60 donor countries, who had a meeting in London, pledged billions of dollars to ease the plight of Syrian refugees.