President Buhari Condemns Terrorist Attacks In Umarari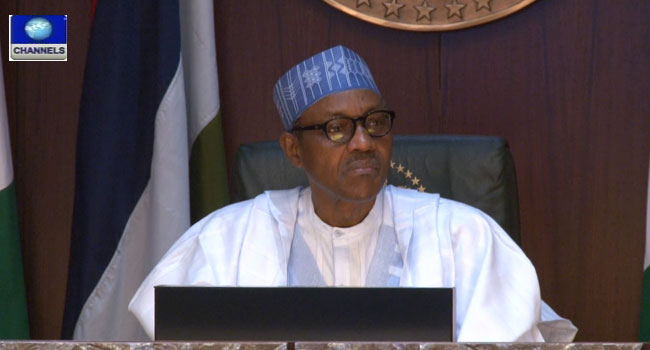 President Muhammadu Buhari has condemned the terrorist attacks that left at least 26 dead and 18 others injured in Umarari-Mulai, in the outskirts of Maiduguri in Borno State.
President Buhari stated this on Wednesday in Abuja, Nigeria's capital while commiserating with families of the victims of the twin blasts.
He assured that with the current renewed determination of the Nigerian security agencies, coupled with the regional and international attention, which is now constantly focused on the eradication of terrorism, the final end of Boko Haram is in sight.
The President noted that the condemnable and reprehensible attack on a place of worship by perpetrators, who pretended to be worshippers, has once again exposed them as mere criminals, who have no place among civilized people.
He expressed his deepest sympathy and condolence to the families of the victims and to the Government and people of Borno State over the incident.
Resolve To Defeat The Enemy
The President, who wished speedy recovery to those injured also commended the security agencies and care givers for their prompt deployment to the area.
He reaffirmed that those who perpetrate, finance, organise and sponsor these reprehensible acts of terrorism would not escape punishment.
President Buhari implored Nigerians to continue to remain vigilant to the antics of these lawless individuals and cooperate with the relevant government agencies in Nigeria's unshaken resolve to defeat the enemy.
The President prayed that Almighty Allah would receive the souls of the departed.
Meanwhile, Borno State Governor, Kashim Shettima, has also condemned the blasts, urging the locals to imbibe community policing as the only accurate solution to fishing criminals infiltrating towns.
Wednesday morning's attack has put Umarari Mulai in the news for the third time over suicide bombing attacks.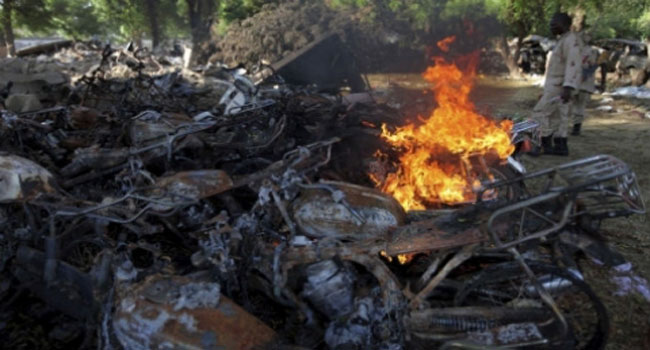 Umarari, a village barely six kilometres away from Maiduguri, is mostly occupied by residents dislodged by Boko Haram insurgents from adjourning villages.
The last attack carried out in December 2015, had involved several women and children fleeing from the outlawed terrorists in their original towns.