Nigeria, Egypt Tie: Match Officials To Arrive On Wednesday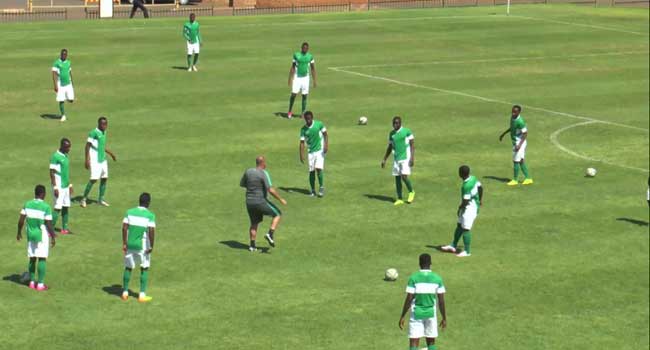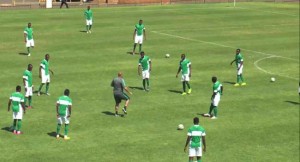 Officials for Friday's 2017 Africa Cup of Nations qualifier between Nigeria and Egypt in Kaduna are scheduled to arrive in Nigeria on Wednesday.
Referee Janny Sikazwe, Assistant Referee two, Romeo Kasengele and Reserve Referee Wisdom Chewe are all expected to arrive in Abuja aboard an Ethiopian Airline flight from Addis Ababa, alongside the match commissioner, Abbasi Ssendyowa from Uganda.
Assistant referee one, Arsenio Chadreque Marengula, from Mozambique, will arrive on Thursday.
Meanwhile, the Nigeria Football Federation has appealed to fans, who will be at the Ahmadu Bello Stadium on Friday, to ensure they are law abiding and orderly.
The NFF General Secretary, Dr. Mohammed Sanusi, made the appeal in Abuja on Tuesday, as the NFF continued the countdown to the big match.
"We are specially appealing to our football fans not to come with any item that might be seen as a weapon, because security will be very tight on the day. We also appeal passionately to the fans to co-operate fully with the security agents to make for hitch-free entry into the venue.
"Similarly, we are appealing to the fans to come to the stadium wearing green and white colours. We want the venue proudly adorned in our national colours," he said.
Players and officials of the Super Eagles arrived in Kaduna on Tuesday afternoon, led by Head Coach Samson Siasia.
The Super Eagles will clash with the Pharaohs of Egypt in a 2017 Africa Cup of Nations qualifying match at the Ahmadu Bello Stadium on Friday, from 5:00pm local time and both teams will battle again in Alexandria on Tuesday, March 29.