Easter Celebration: Clerics Task Nigerians On Good Virtues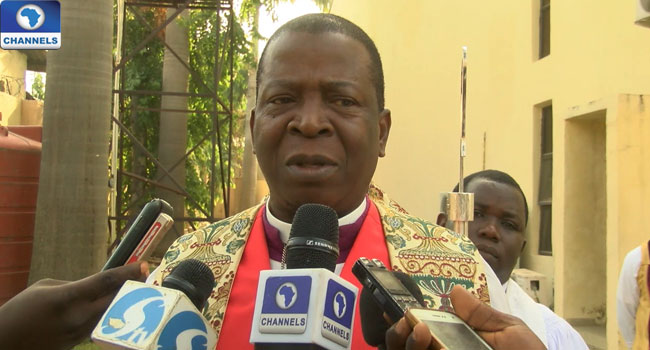 The Primate of the Anglican Communion, Most Reverend Nicholas Okoh, is asking Nigerians to imbibe Jesus Christ's sense of self-sacrifice by putting the interest of the nation above personal and narrow interests.
Speaking to Channels Television at the Cathedral Church of Advent in Abuja, Reverend Okoh said that Easter serves as a reminder that there is hope for Nigeria despite the challenges facing the country.
He added that the challenge to Nigerians at Easter, was for everyone to rally round and build the nation.
In Borno State, Christians in Maiduguri joined the rest of the world to celebrate Easter in remembrance of the resurrection of Jesus Christ.
Worshippers at the St. Patrick Church of the Maiduguri Catholic Diocese were in high spirits during the Easter service, marking the end of this year's Lenten season.
A Deacon of the church, Anona Augustine, advised the congregation to imbibe the lessons of Easter and live exemplary lives, especially now that the country is facing difficult times.
Also at the Internally Displaced Persons (IDPs) camp set up by the Christian Association of Nigeria in the state, the Easter Sunday was observed like every other day.
One of the IDPs, Martha Musa, said: "God has been providing for us and he has been blessing us in many ways. Even this Easter food items were donated to us and we are most grateful".
Also in his remark, the camp leader, John Ali, added: "Easter reminds us to keep faith knowing that whoever dies in Christ would rise again like Jesus did. Today, we were asked to do good works and imitate the life Jesus Christ lived and to love each other obeying all commandments".
Although, there were no processions to mark the crucifixion of Jesus Christ on the streets as demonstrated in other states, Christian faithful in Jos, Plateau State had the opportunity of witnessing the demonstration of the crucifixion at some of the churches where the Passion of Christ was demonstrated to the congregation.