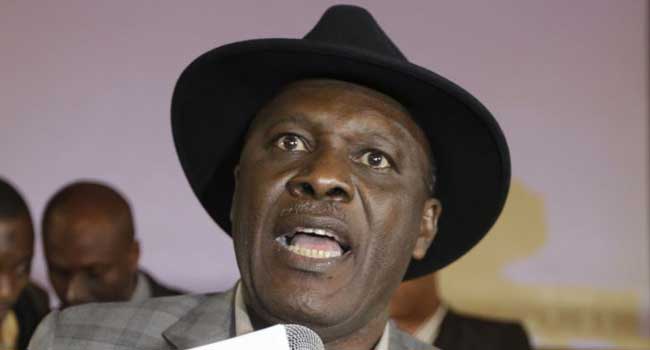 The first prosecution witness in the trial of former Minister of Niger Delta Affairs, Mr Godsday Orubebe, on Thursday testified.
The witness, Mr Samuel Madojemu, said the former minister failed to declare Plot 2057 Cadastral Zone, Asokoro, a property he owns in Abuja.
Speaking under cross examination, he added that a document obtained by him from the FCT Land Registry as the investigator for the tribunal, indicates that there were three plots of land allocated to Orubebe out of which he declared only two.
He said the plot in question, which was allocated to the former minister on April 10, 2011, was not declared as at the time he was leaving office as Minister of the Federal Republic of Nigeria and at the end of tenure declaration document signed by him on April 27, 2011.
The witness said there was no place in the asset declaration form where Mr Orubebe indicated that the said plot was given to him by the federal government free of charge.
He testified under re-examination by prosecutor, Mohammed Diri, that he invited the defendant via telephone to come and clarify issues regarding the said plot, an invitation he failed to honour and reason for which, the prosecution says he should be held accountable .
But the defense counsel, Larry Selekowei, who ascertained during cross-examination of the witness that he did not confirm in his investigation that the documents were delivered to the former minister before his declaration of assets, insists there is no credible evidence against his client.
Chairman of the Tribunal, Justice Danladi Umar, has adjourned the case till Tuesday, May 24 for cross examination of the second prosecution witness.
Mr Orubebe is being charged by the Code of Conduct Bureau for alleged failure to declare landed property in Kyamu and Asokoro District, both in Abuja, on assumption of office as minister on September 26, 2007.
In the other counts, Mr Orubebe is also facing charges of allegedly accepting bribes totalling 70 million naira from one Pastor Jonathan Alota for the award of contracts in favour of his company.