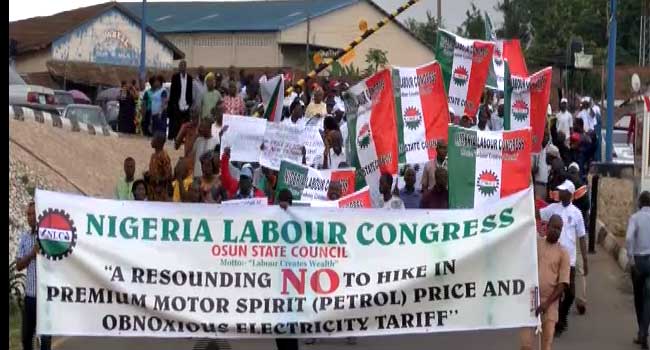 The Ayuba Wabba faction of the Nigeria Labour Congress has suspended an industrial action called to resist the new price of petrol.
The leader of the union announced the suspension on Sunday.
It came after an emergency meeting of its organs – the National Working Committee and the National Executive Committee.
At the meeting, talks were focused on the strike and the way forward.
Mr Wabba said the strike was suspended due to the intervention of well-meaning Nigerians including the national leader of the All Progressives Congress, Senator Bola Tinubu.

In a statement issued after the meeting, Comrade Wabba said the industrial action was informed by the twin issues of the unjustified and illegal hike in electricity tariff and increase in the pump price of petrol.
The Congress also announced plans to resume negotiations with the Federal Government, with a view to resolving the issues that prompted the strike.
The NLC President added that the Congress would continue to resist wrong legislations, policies and programmes that would impact negatively on the lives of ordinary Nigerians.
Pump price of petrol was increase from 86.50 Naira to 145 Naira by the Federal Government on May 11.
The 67.6 per cent increase had angered the labour union, with the union saying it was insensitive.