African Leaders Put Development Ahead Of Climate Change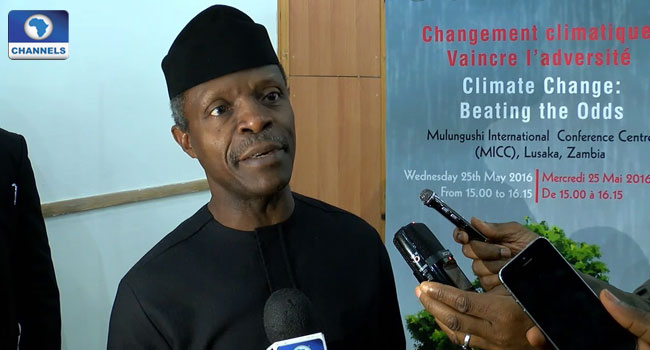 African leaders at the African Development Bank meeting in Lusaka, Zambia, have agreed to prioritise the development of energy sources, with the maximum use of fossil fuel and coal, even as they advance important issues around climate change.
The leaders say the African continent cannot afford to miss out on the fourth industrial revolution, having missed out of industrial development in the past.
Light Up Africa
They observed that the greatest hitch to Africa's development was lack of energy to power its growth and that the continent was tired of living in the dark.
An Anglo meeting they call it, with discussions focused on energy to light up Africa over the next decade and the impact of climate change on Africa.
Heads of government from all 54 African countries and beyond are interested in accelerated growth in the continent which has been hinged on energy, the absence of which Africa has remained behind in global development.
Amidst the need for development, climate change is a major concern.
Africa is said to be the continent that will continue to be affected as the global warming effects worsen, but the Vice President of Nigeria, Professor Yemi Osinbajo, said development must come first with Africa's natural resources harnessed.
"For us here, development must come first.
"What we really need is for our fossil fuel solutions – coal fired plants, hydro-power- and that is why we are saying at this conference that you can't de-emphasise our natural resource endowments, especially if we want to advance in technology.
"We must prioritise development because poverty kills thousands of people just as climate change does," Professor Osinbajo said.
The Prime Minister of Tanzania, Kassim Majaliwa, stressed that there were also other needs that must be tackled to light up Africa and stem the impact of climate change.
Discussions so far at the meeting showed that African leaders will put steam to development on the continent with energy on the frontline, but they also have the task of persuading the rest of the world for more support in climate finance, expertise and technology.
That way development in Africa will go hand in hand with stemmed environmental impact.