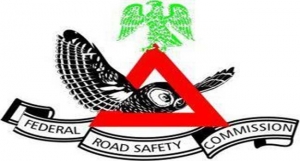 The Federal Road Safety Corps has organised an awareness programme for commercial drivers against the usage of expired and fairly used tyres, which it said is responsible for most of the accidents along highways in the country.
The sensitization programme on the need for drivers to use right and quality tyres was held at the premises of the Harmony Transport Services, Ilorin.
In his welcome address, the Kwara State Sector Commander, Sunday Maku, urged drivers to change tyres every four years after manufacturing or after 8,000 kilometres.
He advised drivers to change two tyres at once and they should be at the back and not the front as this would allow proper grip on the road.
Also contributing, the Zone 8 Commander of FRSC, John Meheux, during a demonstration, said that wrong usage of tyres and non-usage of quality could easily lead to accidents.
He urged the drivers to always check the manufacturing and expiry date of tyres constantly.
The Corp Marshall of the FRSC represented by Deputy Corp Marshall, Ademola Lawal, while also condemning the usage of fairly used tyres, admitted that the economic situation of the country might not allow people to purchase new ones.
He, however advised the transport unions to form cooperatives to purchase new tyres in bulk for their members.
The Deputy State Chairman of the National Union of Road Transport Workers (NURTW), Alhaji Baba Abata, who spoke in Yoruba, challenged the FRSC to ensure that fairly used tyres are not imported to guard against their usage instead of blaming the commercial drivers.
Meanwhile, the Deputy Corps Marshall told Channels Television that the percentage or actual number of deaths, injuries or accidents as a result of the bad tyres could not be given as it was yet to be computed.