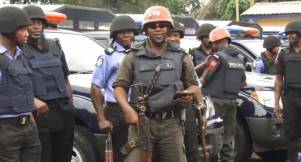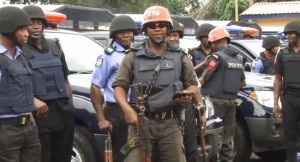 Police have arrested 32 suspects in connection with a religious violence that claimed the lives of four persons at Pandogari, Rafi Local Government Area of Niger State
The Niger State Police Command confirmed the arrest of the youths on Tuesday.
A statement by the command's spokesman, Bala Elkana, said that some irate youths had attacked and killed one Methodus Emmanuel Ugwuanyi 'M', 20, in Pandogari area.
It was alleged that the said Methodus Emmanuel posted a blasphemous statement on the internet against the Holy Prophet.
Elkana added that six shops were vandalised, two places of worship were burnt, four persons killed including Methodus Emmanuel and three injured.
He noted that Anti-riot policemen and military promptly brought the situation under control and prevented further escalation of the crisis.
Patrol and surveillance operations are intensified across the State after normalcy was restored.
The Commissioner of Police in Niger State, Abubakar Marafa and members of the Command Management Team, have visited the scene and met with relevant stakeholders in the affected community.