President Muhammadu Buhari has approved the appointment of Assistant Inspector General of Police, Ibrahim Idris, as the Acting Inspector-General of Police in Nigeria.
He took over from Mr Solomon Arase who retired from service.
His appointment was announced on Tuesday by the President's spokesman, Mr Femi Adesina.
The Acting Inspector-General hails from Kutigi, Lavun in Niger State.
He was born on January 15, 1959 and was enlisted into the Nigerian Police Force in 1984, after graduating from the Ahmadu Bello University Zaria with a Bachelors degree in Agriculture.
He also holds a degree in Law from the University of Maiduguri.
AIG Idris has served in various commands and formations in the Nigerian Police Force, working in the Police Mobile Force for 17 years as Unit Commander, Squadron Commander, and Commandant.
He served as Commissioner of Police in Nasarawa and Kano States and was also the Commissioner of Police in charge of Police Mobile Force at the Force Headquarters.
He was also at the United Nations Mission in Liberia and East Timor and was awarded "Medal of Merit" by the President of the Republic of East Timor in recognition of his service.
AIG Idris, who was in charge of Operations at the Force Headquarters before his appointment as the Acting Inspector-General, will act in that capacity pending his confirmation.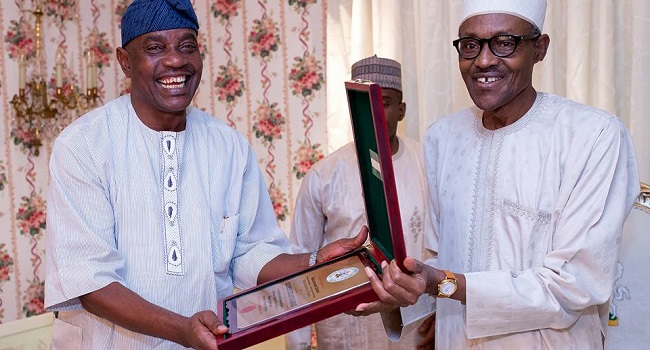 President Buhari had on Monday hosted the former Inspector General and also presented a gift to him to mark his retirement from service.
Mr Arase was appointed Inspector General of Police by former President Goodluck Jonathan few weeks before the end of his tenure in office.