Maradona Wants Messi To Rescind Retirement Decision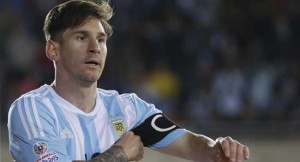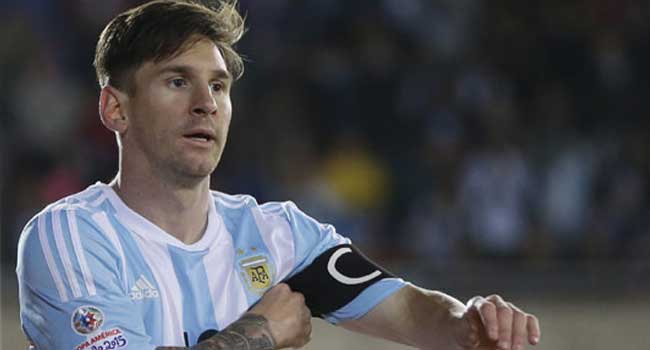 Diego Maradona has pleaded with Lionel Messi not to go through with his retirement from international football, following Argentina's Copa America final loss to Chile.
After losing his fourth final for his country, an emotional Messi indicated his time with the national team was up, but Maradona has attempted to persuade the Barcelona forward to think carefully about his future.
He believes Messi should play on until at least the 2018 FIFA World Cup and also called on his teammates to help the 5-time world player of the year strike gold in Russia.
The 29-year-old announced his retirement from international duty after missing in a penalty shootout as the Argentinians lost a fourth major final in nine years.
"For me, the national team is over. I've done all I can. It hurts not to be a champion," the Argentinian captain said on BBC.
He side it has been four finals, saying he had tried to win the title but to no avail.
"It was the thing I wanted the most, but I couldn't get it, so I think it's over.
"It's very hard, but the decision is taken. Now I will not try more and there will be no going back," he maintained.
Messi has played 113 times and scored 55 goals since his debut for Argentina in 2005 while he has an Olympic gold at the 2008 Games as his only major international honour.