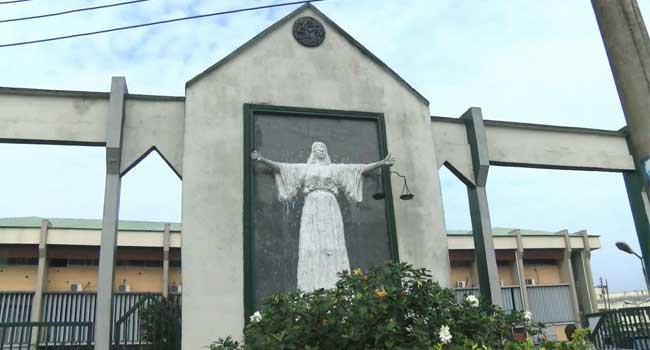 A Rivers State High Court has adjourned the fresh murder trial of a former Chairman of Asari Toru Local Government Area in Rivers State, Ojukaye Flag-Amachre, to September 22 and 23, 2016.
The presiding judge and Chief Judge of the State Justice Iyayi Laminkanra also asked that the accused be remanded in prison.
The Court of Appeal, which was expected to hear the bail application of the former local government chairman, failed to sit due to a motion challenging its constitution.
Justice Lamikanra further signed a production warrant for the accused to be produced on the next adjournment date.
Earlier, in his submission, the Counsel to the Rivers State Government, Godwin Obla (SAN) who noted the non-presence of the accused person, prayed the court to issue a the Federal Comptroller of Prisons in the state a production warrant to produce the accused person in court.
He also applied for application for renewal order to remand the accused person in court and the case to be adjourned.
Also speaking, Counsel to Flag-Amachree, Sabastine Hon (SAN) noted that the failure of the accused to be in court was not his fault as it is the duty of the prison authority to bring him to court.
He agreed that the case be adjourned, but however objected to the application of the state counsel for renewal order for further remand of the accused since he is already in prison.