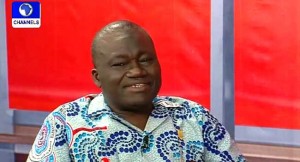 The former Vice President of the National Labour Congress (NLC), Mr Issa Aremu, has faulted the nonpayment of workers' salaries as a reason for the dwindling state of the Nigerian Economy.
Mr Aremu said this on Sunrise Daily, while discussing the issue of nonpayment of workers' salaries in several states of the country.
"It's clear that some of our governors have not understood the oath of office which they took.
"Go and read the Constitution of Federal Republic of Nigeria (1999) with all its limitations, in chapter 2, the fundamental principle of state is welfare and the security of the citizens, specifically, that section recognised the need for shelter, pension, (and) adequate pay.
"One of the reasons we have serious depression now in the economy is that working people have become beggars, they can't pay for goods and services to turn the economy around."
The Former Labour VP, also stated that the Governors should not give excuses for not meeting their obligations.
He argued that any Governor that cannot meet the required obligation should resign.
"Governance is a serious business, we have said so, any Governor that cannot meet basic obligation should leave.
"It's not to give excuses, it's clearly an impeachable offence.
"I am saying so because (for) states that are paying, it's about the value they assign to their human resources and not that they don't have other commitments with which they could not have the financial means to meet them." he added.