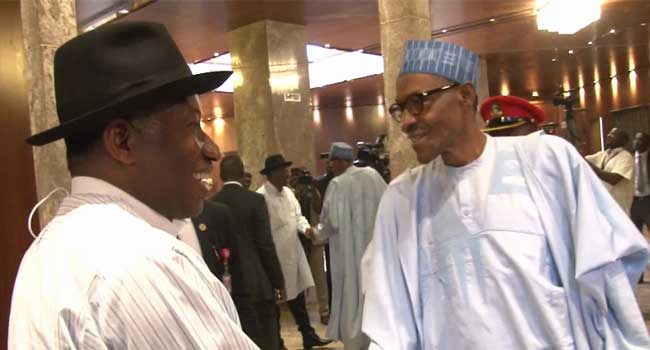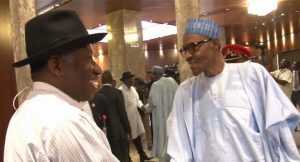 Nigeria's former president, Dr. Goodluck Jonathan on Wednesday called on Niger Delta militants to sheathe their swords and let peace reign in Nigeria.
He added that no one should make any attempt to balkanise Nigeria.
Dr Jonathan said this while speaking to State House correspondents after a closed door meeting with President Muhammadu Buhari, which lasted for about 15 minutes at the Presidential Villa.
"You'll see that it's not just about me. All the traditional rulers, elders and opinion leaders of the Ijaw ethnic nationalities have been in touch to see that peace reigns in the country.
"The emphasis is that we need a united Nigeria and I always emphasise that Nigeria is great, not just because of oil.
"We are great because of our size (the human resources we have and the diversity we have). So if we balkanise the country into small components, we will all be forgotten by the world.
"We are all working collectively to ensure that these issues are resolved," he said.
Dr Jonathan, who arrived the Presidential Villa at about 2PM, said he was there to give a brief of his recent external engagements to President Buhari
"I have come to brief the President about some of my engagements… leading the AU election monitoring team in Zambia.
"I came to brief the President about some of these external engagements," he said.
The former President also touched on the fight against corruption, where he said it will be sub-judicious to speak on them as almost all the matters were in court.
He, however, promised to talk at the right time.