DSS Rescues Six Children From Suspected Kidnappers In Benue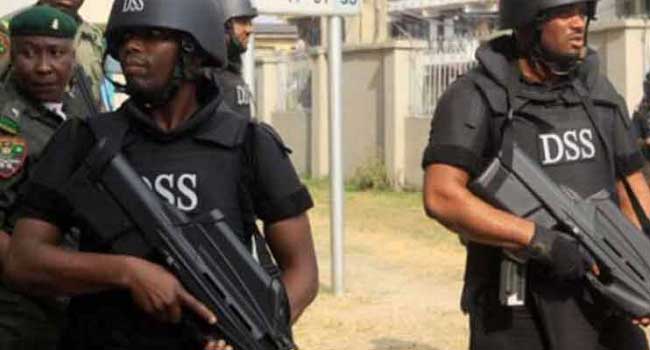 The Department of State Service( DSS) and the Nigerian Army Unit in Makurdi, have paraded eight suspected kidnappers and six children rescued from their custody before Governor Samuel Ortom of Benue State.
The ring leader, Adejo Ogiri who, according to the governor, is a grandson of the First Ochi'doma, the paramount ruler of the Idoma Ethnic Group, staged the kidnap of his relation and five other school children, who were trafficked to Okigwe for sale.
Among the kidnap syndicate is Michael Uzochukwu, a bus driver and Miss Afonne Nwokocha who facilitated the sale of one of the children to Augustina Basil for the sum of 700, 000 Naira paid into a new generation bank.
Governor Ortom arrived at the Benue State old Banquet Hall to meet security chiefs involved in the rescue of the Six school children, with active collaboration of the police in Abia state.

The governor, links the ring leader to the ancestry of the Late Ogiri Okoh, the First Ochi'doma and paramount ruler of the Idoma ethnic group in Benue State.
One of the victim's parent, admits knowing the ring leader of the kidnappers and worried why he decided to abduct his child.
Another group of Five women who are yet to find their children kidnapped between March and August 2015, appealed to the governor to help rescue their children.
To address the menace of kidnapping in Benue state, the governor says a bill prescribing capital punishment has been sent to the State Assembly for legislation.