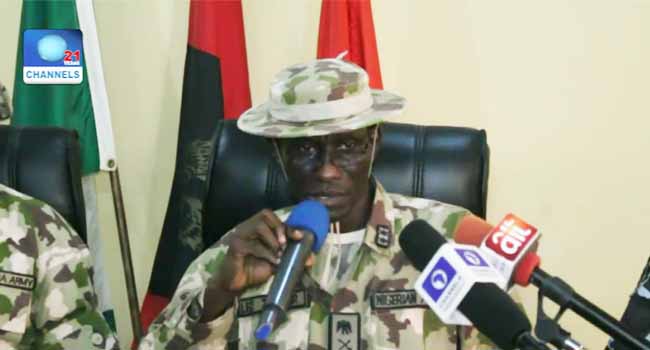 Major General Lucky Irabor has dismissed doubts over claims that Boko Haram leader, Abubakar Shekau is dead.
He insisted that the individual originally identified as Shekau has indeed been killed.
He said this during a tour of Adamawa State as part of the formations under his command.
"I can confirm to you that the original Shekau was killed, the second Shekau was killed, and the man presenting himself as Shekau, I can also confirm to you that few days ago, he was wounded. We are yet to confirm whether he is dead or not".
He further said that the Army does not make statements that are not based on facts.
The General, who is also the commander of the 'Operation Lafiya dole', said the Nigerian troops fighting insurgency in the northeast, will continue the military operations until the last terrorist is taken out.
He also mentioned that there had been division amongst the Boko Haram as a result of the constant pressure put on them by the Army.
According to him, "They released videos to prove that they are still active, but that's just a facade"