No Plan To Increase Fuel Price, Says NNPC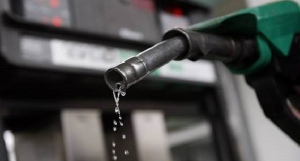 The Nigerian National Petroleum Corporation (NNPC) on Monday said there were no immediate plans to increase fuel prices.
The Group Managing Director, NNPC, Mr Maikanti Baru, asked reporters if they "have seen any memo to that effect" insisting that there is "nothing like that in the offing."
Reports say fuel marketers are pressing the government to remove the current gasoline price cap of 145 naira ($0.4394) per litre, as they say they are struggling to buy the fuel, which priced in dollars, and sell it in Nigeria in naira at a profit.
A press release over the weekend from former NNPC leaders called the current price cap "not congruent" given the foreign exchange rate and low crude oil prices.
"We don't want any cap because of the fluctuations of the dollar rate in the country," Chinedu Ukadike, Chief of Staff to the National President of the Independent Petroleum Marketers Association of Nigeria (IPMAN), told Reuters.
Removal of the cap would also allow the forces of supply and demand to determine the price of petroleum products, he said.
The naira plunged in value, hitting an all-time low of 420 to the dollar on the unofficial market late last month.
The Minister of State for Petroleum, Mr Ibe Kachikwu told Reuters that talks with militant groups were still ongoing, and that the country's crude production stood at 1.6 million bpd despite force majeure declarations in place on four crude oil streams.