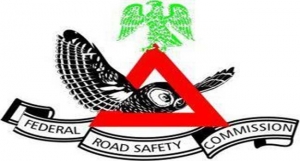 The Federal Road Safety Corps (FRSC) has identified over speeding as one of the major causes of deaths and casualties on Nigerian roads and says it is prepared to enforce the speed limiting device on commercial vehicles.
The Assistant Corps Marshall, Dr Kayode Olagunju, during an interactive session with stakeholders on the seamless implementation and enforcement of the speed limiting device in Calabar, the Cross River State capital, said that the enforcement would take effect from October 1.
It is estimated that, between 2014 and 2015, over 22,000 road crashes which resulted in over 11,000 deaths and 62,000 injuries were all speed related involving mostly commercial vehicles.
Being mindful of the continuous rate of deaths is the reason why the Road Safety Corps decided to key into the enforcement of the speed limiting device.
The FRSC Assistant Corps Marshall reasoned that the speed limiting device would assist greatly in reducing drivers' speed in order to reduce the crashes on Nigerian roads.
The market for sales of the speed limiter, the Corps says, is open to all capable customers.
Over the past few years, drivers in Calabar have had cause to accuse the Federal Road Safety Corps of shortchanging them in areas of acquiring genuine driver's license among others.
They have longed to have a forum where they could speak about the plights they have been subjected to on a daily basis while plying the roads.
The FRSC boss advised the drivers to ensure that they go through the proper process of acquiring genuine driver's licenses to avoid being short changed.
He also advised motorists to avoid using expired fairly used tyres which also contributes to road crashes.