Nigerian Muslims Mark Eid-El-Kabir Amidst Financial Constraints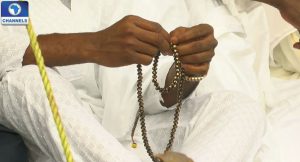 Muslim faithful across Nigeria are celebrating the Eid-el-Kabir, although under financial constraints triggered by economic recession.
Eid-el-Kabir is coming barely two weeks after a report by the National Bureau of Statistics showed that the oil-rich nation's economy had glided into recession.
The harsh economic tides the nation is in started with the drop in crude oil price and then the resurgence of militant activities in the Niger Delta, dipping the nation's output by 700,000 barrels per day (bpd) to 1.56 million bpd in the last six months.
Despite the reduced revenue for the nation and some state's inability to pay salaries due to lowered allocations, the cost of goods are on the increase.
Many in celebration mood lament the high cost of items needed for the celebration.
Removing The Hardships
They blame the high cost of rams on the economic recession and inflation, with prices soaring by 80 to 100 per cent.
The sellers are also feeling the pinch as their rams are in excess with few buyers.
Amidst the high cost of goods, the government has reiterated its commitment to removing the hardships the country is going through
President Muhammadu Buhari on Sunday congratulated Nigerians, particularly Muslims on the occasion of the Eid-El-Kabir, saluting their steadfastness in spite of the difficult economic times Nigeria is going through.
In a special message to Nigerians, the President said, "the lessons of the Eid are piety and sacrifice and, my dear brothers and sisters, you have exhibited these in equal measure".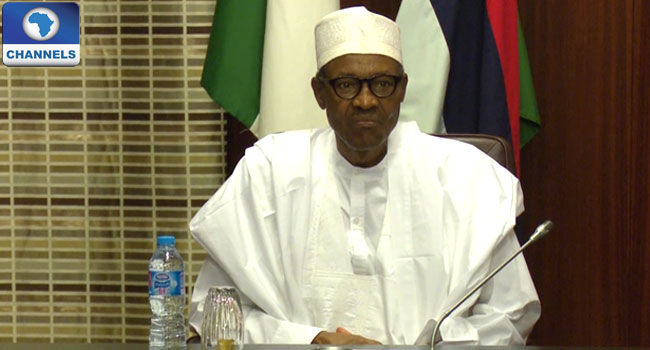 "The present recession is as a result of cumulative effects of worldwide economic downturn and failure in the past to plan and save for difficult times. It is impossible to separate the present from the past to appreciate the extent to which mistakes of the past are affecting everyday life today.
"I assure you that this administration is working round the clock to remove the hardships the country is going through. Rail and road constructions, projects in the housing sector, support for farmers and for small and medium scale industries, youth and women's empowerment programmes, support for revival of industries are all designed to reinvigorate the economy and enhance living standards of ordinary people.
"We are getting security right. We are stopping corruption in its tracks and we will get the economy right by the Grace of God.
"I enjoin Muslims to live by the dictates of Islam, to keep good relationships with their Christian brothers and sisters and as patriots to maintain the spirit of the Nigerian nation.
"I wish everyone happy holidays," the President stated.
On his part, the Speaker of the House of Representatives, Honourable Yakubu Dogara,  urged Nigerians to never forget to pray for the nation, highlighting that the pains the citizens were undergoing were occasioned by decades of maladministration and the near collapse of a mono product economy.