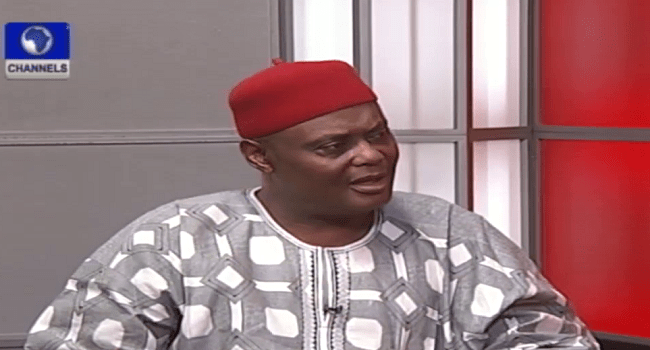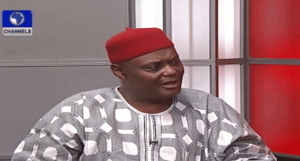 As Nigerians continue to react to the change agenda of President Muhammad Buhari's administration, a lawyer has proposed that the change should come from the Presidency.
Mr Chima Nnaji, who made the observation on Wednesday, said that most of those in the President's cabinet were not doing well enough.
He told Channels Television that if the government was unable to address some of the challenges, it should be as a result of circumstance.
"I like the word 'change starts from the President'. Many people have said that this President has not looked at the geography of this country.
"We want him and his cabinet to do a lot of things that Nigerians have complained about that have not been done.
"The fact that you are somebody's biological father does not confer your authority over him.
"There has to be something that you (as a father) are doing to show that child that you are actually his father.
"If you are not able to put certain things on the table, it is because of circumstance (and) not that you will never think of that," he said on Sunrise Daily.
Cabinet Reshuffle Long Overdue
The legal practitioner also stressed the need for a cabinet reshuffle and asked the government to define its change agenda.
Though he said he did not have a problem that the government made the statement, he, however, noted that the government ought to make such exaltation with basis.
"He (President Buhari) should have been able to reassess the cabinet now.
"A cabinet reshuffle is long overdue (and) so, that change too should come to the cabinet.
"When you want to talk about change, define what is change (because) this one is not yet clearly defined," he said.
President Buhari had launched a new national orientation programme, Change Begins With Me, as a determination of his administration to carry all Nigerians along on the journey to a better and greater society that everybody can be proud of.
The President said that the programme was the best way to sustain the effort his administration had made in the fight against corruption.