More Republican Bigwigs Sever Ties With Trump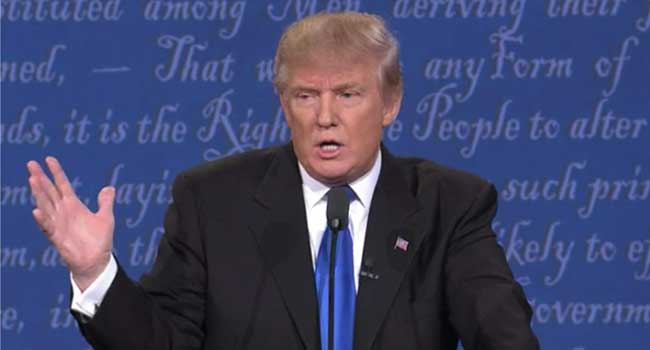 A handful of top Republicans have shifted ground in their support for US presidential candidate Donald Trump after his remarks about women became public last week.
Since the comments became public, more than 12 Republican bigwigs have announced that they would not be voting for Mr Trump in November.
Mr Trump, who has apologized over his comments, however insists he will go ahead with his campaign, as he lashes out to some Republicans who advised him to withdraw from the race.
In the tape from 2005, Mr Trump is reportedly heard bragging about groping and kissing women.
Former Republican presidential candidate John McCain and former Secretary of State Condoleezza Rice are the latest of such Republicans to withdraw their support.
Mr McCain said such comments "make it impossible to continue to offer even conditional support for his (Trump) candidacy."
While Ms Rice said: "Enough! Donald Trump should not be President. He should withdraw."
The Republican Senator from New Hampshire, Senator Kelly Ayotte, in a statement she released after Mr Trump's comments were published said, "I cannot and will not support a candidate for president who brags about degrading and assaulting women."
The Senator however says she won't vote for Hilary Clinton either.
The Speaker of the United States House of Representatives, Paul Ryan who was initially supposed to host Mr Trump at a campaign event in Wisconsin this weekend, withdrew the invitation, saying he is "sickened" by what he heard.
The second TV debate between Mr Trump and Mrs Clinton will take place on Sunday evening (October 9) in St Louis.