Believe In Buhari's Promise, Anglican Primate Tells Nigerians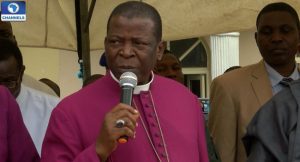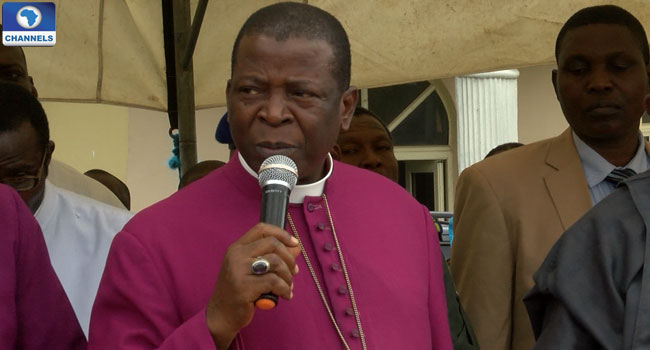 The Primate of the Church of Nigeria, Anglican Communion, Most Reverend Nicholas Okoh, has asked Nigerians to believe in President Muhammadu Buhari's promise of better days ahead.
Most Reverend Okoh gave the advice while speaking with journalists on Wednesday at the diocese of Osun Northeast of Anglican Communion in Otan Ayegbaju, Osun State.
He says progress of Nigeria depends largely on unity.
The primate further emphasised the need for all Nigerians to work towards national development.
Prerequisite For Development
The clergyman, who noted that peace was a major prerequisite for development, urged political leaders and others to do away with the idea of supremacy.
"Nigerians should believe the President. They have no choice. He knows better than everybody, so what he is saying to them that recession will be short-lived, they should believe and look forward with hope.
"Unless we have unity, we will not make progress. It is a prerequisite for development, both the east, the West and the north and south must all learn to respect one another.
"There should be no idea of anybody trying to dominate one another, we must all cooperate and work as one in order to enhance national progress," he emphasised.
On the economic situation of the country, Most Reverend Okoh stressed that recession was not peculiar to Nigeria alone and should not be allowed to destroy the country.
"Recession is not only a phenomenon in Nigeria. It happened in different countries depending on the state of the economy but it's not enough to destroy the nation.
"All the people need to do is to stretch their imagination beyond the recession and make progress," he advised.
He, therefore, urged Nigerians to see beyond economic recession in order to make progress.