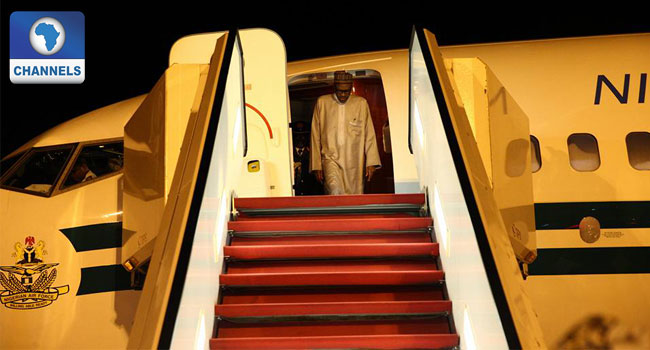 President Muhammadu Buhari is back in Nigeria after a three-day official visit to Germany, where he met with Nigerians in diaspora, in Berlin the German capital.
Buhari who praised representatives of the Nigerian community, said that his administration is greatly encouraged by their uncommon support in the fight against corruption, as well as initiatives aimed at stimulating the economy.
Earlier on the trip, the President had met with the German Chancellor, Angela Merkel and the President of Germany, Joachim Gauck.
While addressing the German-Nigeria Business Forum, President Buhari called on German businessmen to explore different sectors of Nigeria's economy that are yet to open up.
He also hinted about the new bank, Development Bank of Nigeria, which would soon begin operations in order to strengthen the government's economic diversification programme
The visit ended on a compassionate note on Saturday, as the President, with his convoy went to visit a Nigerian military officer who survived a ghastly road accident and is currently receiving treatment in a Berlin hospital.
He was accompanied on the trip by the Governor of Borno, Kashim Shetima, and Rochas Okorocha of Imo state.
Aisha Buhari On Presidency
While President Buhari was away on his official trip, his wife, Mrs Aisha Buhari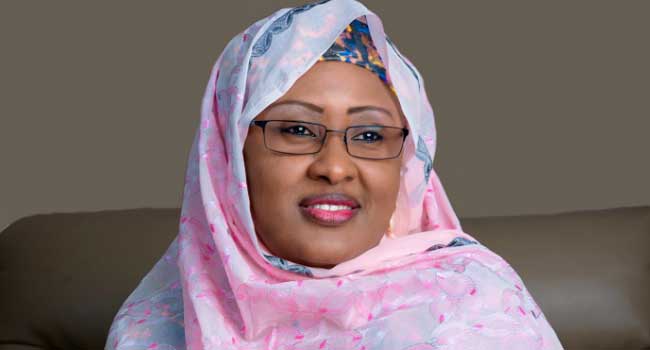 raised concerns over the president's appointees.
In an interview with BBC she warned her husband that she will not back him at the next election unless he considers rejigging the make-up of his appointees.
Meanwhile, Mr Buhari in reaction to this laughed off the comments saying "I don't know which party my wife belongs to, but she belongs to my kitchen and my living room, and the other room".
The matter has since elicited various opinions from people who believe it was an honest expression from Mrs Buhari, meant to galvanise President Buhari into retracing his steps, while others shocked that such remarks are coming from her.
Good News
Also while the President was away, the nation on Thursday, received good news of the release of 21, out of the abducted Chibok School girls.
It had been rumoured that a swap deal actually ensued between the government and the Boko Haram Terrorist group before the girls were released, however, the federal government maintained that there was no such thing.
Although the nation still celebrates the return of the girls, President Buhari re-iterated that his government would sustain efforts to free the remaining girls kidnapped by the terrorist group