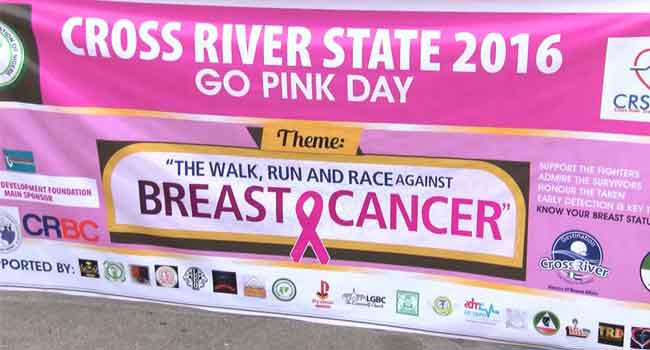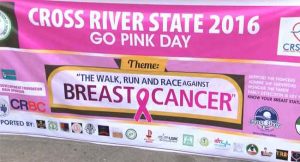 At least 7,000 women across the 18 local government areas of Cross River State have benefited from free breast screening.
It was a pink Tuesday in Calabar, the state capital as the breast cancer awareness was flagged off.
Scores of women and some men marched through the streets to educate residents on the need to prevent and control the disease that has killed thousands owing to late detection.
Children were not also left out as they danced to music while the older ones handed informative fliers to the people of the state.
Mammograms and ultrasound scans were carried out to detect and immediately treat any cancers found in the women.
A public health practitioner, Dr. Betta Edu, underscored the importance of examination even in the absence of symptoms.
Face Reality
A cancer specialist, Clement Sunday, also stressed that a high percentage of cancer deaths could be avoided if detected early and by modifying risk factors such as unhealthy diets.
"There are people who still live in self-denial that cancer does not exist. That has to change.
"People need to wake up and face the reality because if you don't acknowledge a problem, it might be very difficult to fight that problem.
"The recent study by the World Health Organisation (WHO) shows that about 100,000 people die of cancer every year in Nigeria," he said.
The event was part of activities to mark the World Breast Cancer Day which is commemorated in solidarity with people who have lost their loved ones to cancer and those currently battling the deadly disease.
Avert Unnecessary Deaths
There were also activities in Ogun state, southwest Nigeria, where the wife of State Governor, Mrs Olufunso Amosun, donated an ultra-modern cancer centre each at the general hospital in Abeokuta and Sango, as well as the Olabisi Onabanjo University Teaching Hospital in Sagamu area of the state.
For her, this was in a bid to avert unnecessary deaths as a result of cancer.
Mrs Amosun said that the development would enhance easy access to treatment against cervical and breast cancer by indigent women in Ogun State.
She expressed concern about the pandemic which had led to unnecessary deaths in the state and across the country.
The first lady further tasked stakeholders to take immediate and proactive measures in increasing awareness and treatment against the deadly disease.