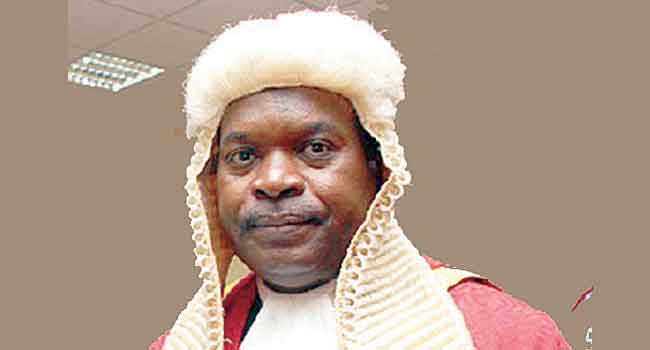 The Chief Judge of the Federal Capital Territory, Justice Ishaq Bello has called on judges and other judicial officers in the nation's capital to live above board in the discharge of their duties.
He made the call at the beginning of the proceedings to usher in the 2016/2017 legal year of the Federal Capital Territory.
The ceremony saw him inspecting a guard of honour mounted by the Police before recognizing court officials who have distinguished themselves in the last judicial year
With the ceremony over, he headed to the ceremonial court for the first sitting of the year and the Chief Judge used the opportunity to speak on the events surrounding the judiciary in the last three weeks.
The Chief Judge commended the judicial officers in Abuja for their hard work, honesty and dedication to duty.
He stated that the judiciary is determined and capable of sanitizing itself with support of the relevant agencies but added that the support should be given within the ambit of the law.
Even when the FCT judiciary in the last one year had completed over 17,000 cases, the Chief Judge lamented the continued congestion of prisons especially by awaiting trial suspects.
He announced that measures are being put in place to reduce the number of inmates without a definite decision on their cases as a means of decongesting the prisons.
On the issue of corruption in the judiciary, the representative of the Senior Advocates of Nigeria, Adegboyega Awomolo, urged the judiciary as a whole to see the focus on it as an opportunity to introspect and cleanse itself of any dent.
He also called on those who claim to know the corrupt officers in the judiciary to name names.
On his part, the Attorney-General of the Federation, Abubakar Malami, said that the federal government is committed to making Nigeria a country free of corruption and impunity.
He added, however, that this can only happen with a judiciary that is committed to speedy and quality dispensing of justice.
Majority of those present at the event agreed that the judiciary needs reform if it is to regain its pride of place in the hearts of Nigerians.