SERAP Condemns Senate's Amendment Of CCB Act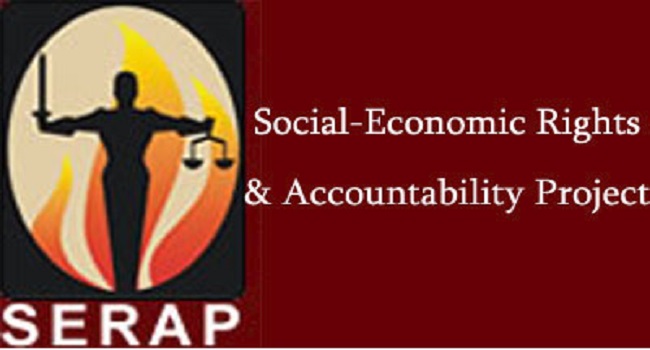 Human rights group, the Social Economic Rights and Accountability Project (SERAP) has questioned the rationale behind the amendment of the act establishing the Code of Conduct Bureau and Code of Conduct Tribunal by the Senate.
The upper legislative chamber on Thursday altered the law, transferring the controlling power over the CCB and CCT to the legislature, away from the President.
But in a statement, SERAP condemned the action, which it insists does not serve the interest of Nigerians but that of the lawmakers.
The statement adds: "This is in fact a blatant case of conflict of interest and betrayal of trust. The clear victims of this betrayal of trust are the economically and socially vulnerable sectors of the population who have been terribly let down by their own lawmakers."
The group called on Nigerians to reject the move and pledged to work with other members of the civil society to vigorously fight what it describes as a perversion of the rule of law.
The Nigerian Senate took a bold step on Thursday by passing the Code of Conduct amendment bill, 2016.
The amendment included altering the tenure of office of the chairman and members of the Code of Conduct Bureau.
Also amended was the tenure of the chairman and members from serving until they are 70, to a term of five years.
The exercise follows months of discussions in the Senate, regarding the need to amend the bill.
It also comes months after the trial of Senate President Bukola for false asset declaration, commenced at the Code Of Conduct Tribunal (CCT).
The Senate President, Dr Bukola Saraki, on the same day failed in his attempt to stop his trial by the Code Of Conduct Tribunal as the Court of Appeal affirmed that the CCT has jurisdiction to try the case.