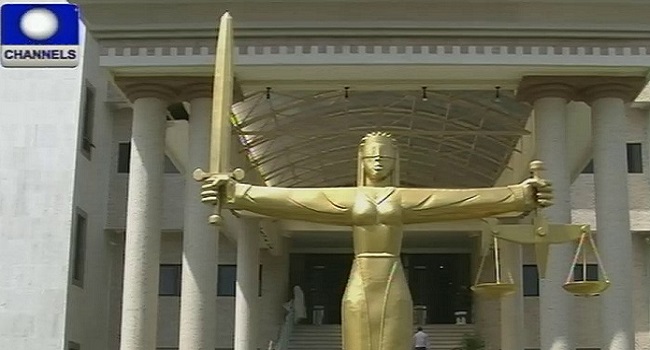 The Nigerian government has filed a 15-count criminal charge against Justice Adeniyi Ademola of the Federal High Court and his wife Mrs Olabowale Ademola.
Justice Ademola was one of the serving judges who was arrested on October 8 by operatives of the Department of State Services (DSS).
The criminal charge which was filed at the High Court of the Federal Capital Territory, Abuja, alleges that the duo committed the offences between February 2014 and June 2016, contrary to Section Eight of the Independent Corrupt Practices Commission Act and section 115 of the Penal Code Law.
The Federal Government in the charge alleges that the judge and his wife received 30 million Naira from one Mr Joe Agi and Associates between March 11 and 26, 2015 and another 40 million Naira between February 20 and 21, 2014.
According to the prosecution, Justice Ademola on May 6, 2013 also received $520,000 and six million Naira from one Johnson and Johnson Solicitors.
Justice Ademola was alleged to have accepted 55.650 million Naira from Mrs G.T. J. Ademola and Company between January 5 and June 23, 2016.
The prosecution further alleged that Justice Ademola on February 20, 2014 accepted 34 million Naira from one Omotayo Babafemi Aliyu and 4.771 million Naira from one Lawan Sulaiman between February 21 and November 7, 2014.
After the raid and arrest of some judges the DSS said they were involved in corrupt practices.