How Police Arrested Man Allegedly Swindling Unemployed Nigerians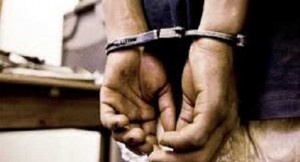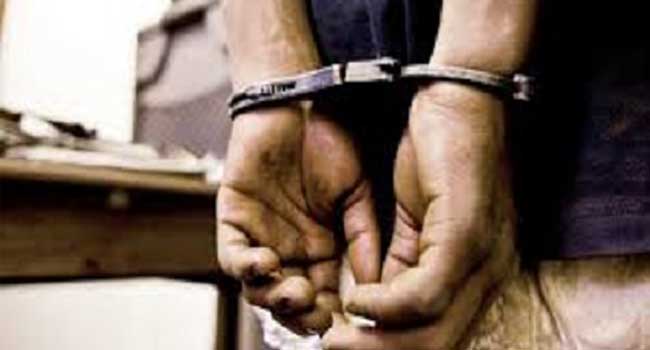 A man, Sanusi Rahamon, has been arrested in Osun State by the police for allegedly impersonating the Nigeria Peace Corps (NPC) and swindling unemployed youths.
He promises to give them jobs when Peace Corps becomes a statutory security agency and make them part with their money.
The spokesperson for the Osun State Police Command that made the arrest, Folashade Odoro, said Sanusi was arrested in Osogbo, Capital of Osun State, on Monday along with eight other persons and detained at the State Criminal Investigation Department (SCID).
Odoro said copies of certificate and identity cards of the NPC were among the items recovered from the suspect at the point of arrest.
The police spokesperson also said the suspect told police detectives that he got the Peace Corps certificates and ID cards from Abuja.
She told Channels Television's correspondent, Bosede Sodiq, that those arrested along with Sanusi were some of his victims who were oblivious of his pranks but desperate to be employed into the NPC.
Odoro said the preliminary investigation by police detectives revealed that Sanusi had a registered private security guard and that he had trained many youths in the state with the assurance that they would be the first set of applicants that would get letters of employment as soon as the NPC is made a conventional security outfit.
Odoro said investigation on the matter is ongoing and that the suspect would face the full wrath of the law afterwards.
She, however, cautioned unemployed youths to be wary of fraudulent individuals in their desperation to get jobs.
"This suspect obviously has been in this act for a very long time. Imagine all the identity cards found on him. He really must have swindled so many people. Osun State Police Command will not allow such people to go free. They must be made to face the fill wrath of the Law.
"Many innocent people have fallen victim to this kind of people. I can only ask youths to be very careful. Inasmuch as they are seeking jobs, they need to test all job opportunities they find so they do not land themselves in the net of people whose intent is to deceive others," she cautioned.
"We are determined here in Osun to wipe out nefarious activities that will tarnish the image of the command and we will ensure that full investigation is carried out on this case to serve as deterrent to others who are still at large," the Osun State police command's spokesperson added.