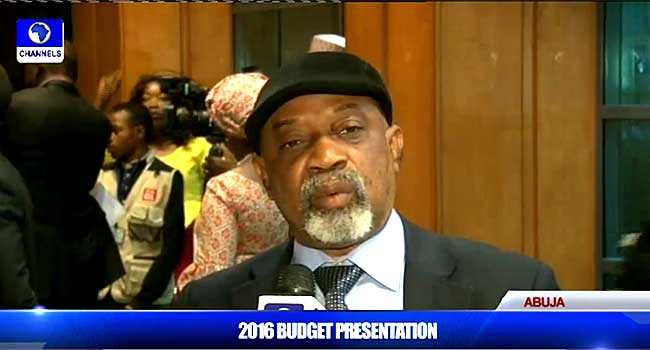 The Nigerian government says it cannot pay the earned allowances demanded by the Academic Staff Union of Universities (ASUU) that were not captured in the 2016 budget at a period of economic recession.
The Minister of Labour and Productivity, Dr. Chris Ngige, gave the government's position on Wednesday while addressing reporters after the Federal Executive Council (FEC) meeting held in the nation's capital, Abuja.
A decision was also reached at the meeting by the executives to give ASUU the right to exclude government funds accruing to universities from the Treasury Single Account (TSA).
The TSA was established to take in all revenue accruing to the government to plug leakages and monitor inflow and outflow of funds.
The decision to concede the right to the union was one of the eight demands the union had put forward.
Dr. Ngige said seven of the demands had been trashed out, with only one demand pending – the payment of 284 billion Naira earned allowances.
He told reporters that an audit of money previously paid for the earned allowances must first be completed before a fresh payment would be made.
"An alternative arrangement has been worked out in the interim to quell the impasse that had led to the shutdown of academic activities in most universities in Nigeria.
According to him, there is a month's deadline within which the money released for the initial payment of the earned allowances must be audited to allow for further discussion on future payments, which he explained would have to be ironed out with the National Assembly for budgetary purposes.
Another issues that was discussed at the FEC meeting presided over by Vice President Yemi Osinbajo was a pressing one – the nation's economy that is in recession.
Talks were largely focused on the performance of the economy, particularly the non-oil sector that contributed 91.81% to the nation's Gross Domestic Product, as shown in a third quarter report of the National Bureau of Statistics.
The sector grew by 0.03% in the third quarter against the second quarter that recorded a decline.
The FEC also discussed issue of safety on Nigerian roads, as the yuletide festivities approach.
On the issues of safety on Nigerian roads, Dr. Ngige said the Executive Council approved theprovision of 67 patrol vehicles for the Federal Road Safety Corps.
"The vehicles, at the cost of 464 million Naira, will be acquired from Innoson Motors Nigeria Limited and the Peugeot Automobile Assembling Plant in Kaduna State," he added.