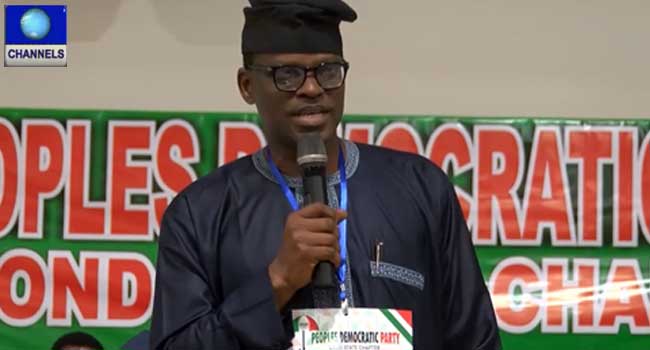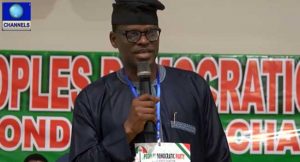 A final verdict has been given by the appeal court, declaring Mr Eyitayo Jegede, as the People's Democratic Party's (PDP), political candidate for the Ondo governorship election holding on November 26, 2016.
In a lead judgement by Justice Ibrahim Saulawa, he confirmed that the lower court erred when it replaced Eyitayo Jegede with Jimoh Ibrahim.
The justice nullified the proceedings of October 14, when Justice Abang ruled in favour of Ibrahim.
He has also nullified the primary election that produced Mr Jimoh Ibrahim, describing it as an "illegal contraption".
Earlier on in November, the court of appeal in Abuja had reserved judgment in an appeal filed by Eyitayo Jegede, challenging the judgment of the lower court that recognised Jimoh Ibrahim as the candidate of the People's Democratic Party (PDP) for the upcoming election.
The recent development is coming 24 hours after the supreme court, gave the Justice Ibrahim Saulawa-led panel of the court of appeal, the go ahead to deliver its judgment on the tussle between Mr Ibrahim and Mr Jegede (SAN), for the Ondo state governorship candidate of the PDP.
The Independent National Electoral Commission, (INEC), recently dropped Jegede and published the name of Mr Ibrahim as the PDP candidate, forcing Jegede to head to the court of appeal to retrieve his ticket.
Mr Ibrahim, who lost his interlocutory application at the Court of Appeal, at the last sitting had his recent application thrown out, when his counsel Jadegoke Badejo, informed the court about his intention to "withdraw himself from the matter".
Mr Badejo had earlier asked the court for an adjournment, for him to return the case file to his client because he was no longer interested in the matter, looking at how rowdy it had turned.
A wild jubilation has erupted in major cities and towns in reaction to the judgement.