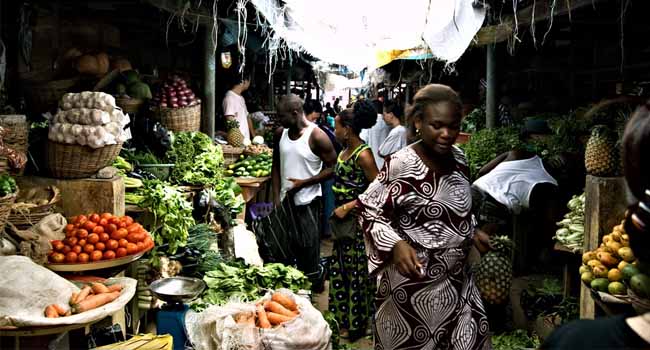 The Trade Union Congress (TUC) has appealed to operators of financial institutions across Nigeria to rid the sector of corrupt practices to save the economy that is in recession.
The president of the union, Mr Bobboi Kaigama, made the appeal on Friday at a conference of members of the union from the financial institutions held in Abuja.
According to him, financial corruption in the banking and insurance sector of the economy will further worsen Nigeria's economic situation if operators refuse to act.
"In a country where we are looking at creating more jobs, we should not lay off the existing ones that are in their job places.
"Just like the judiciary is trying to clean itself, every sector of the economy of this country must clean itself of corruption, including the banking and insurance sector," Mr Kaigama stressed.
At the meeting were a representative of the Minister of Labour and Employment and that of the Central Bank Governor.
They appealed to employers of labour in the financial sector, to promote policies that would contribute to quick economic recovery.
The Permanent Secretary in the Ministry of Labour and Employment, Clement Ilo, pointed out that the labour union had enjoyed relative peace over the years, saying that it had in no small measure contributed in sustaining industrial peace and harmony in the banking sector.
"I therefore wish to remind all of you of the significance of the understanding reached between the unions and employers which was midwifed by my ministry and the utmost need to sustain and promote the path which would no doubt contribute to economic recovery," he said.
On his part, the Director of Financial Policy Regulation with the Central Bank of Nigeria, Franckline Ahonkhai, however, stressed the need for the labour union to prevail on their members to enhance productivity.
"As we intensify efforts to grow the country's economy, labour unions should be in the forefront, rallying their members to enhance labour productivity.
"I urge you therefore to use this platform to articulate additional strategic contributions which you must make towards growing the economy of our dear country," he highlighted.
Since the National Bureau of Statistics' second quarter report showed that Nigeria's economy has slipped into recession in August, there have been several conferences to discuss how to reflate the economy.
The second quarter report of the agency had had showed a consecutive contraction of the nation's Gross Domestic Product from the 0.3 per cent in the first quarter of 2016, to 2.06 per cent in the second quarter.
Analysts say deliberate policies by the government and financial regulators are urgently needed to reflate the economy.