Fayose Blames INEC For PDP's Loss In Ondo Election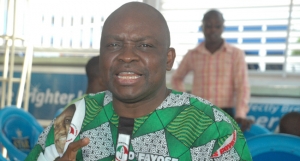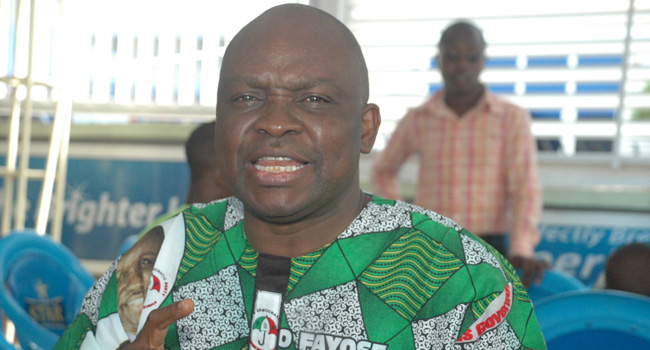 Ekiti State Governor, Mr Ayodele Fayose, has lamented the outcome of the Ondo State Governorship election won by Mr Rotimi Akeredolu of the All Progressives Congress (APC).
He believes the Independent National Electoral Commission (INEC) connived with the All Progressives Congress (APC) and its collaborators in the Peoples Democratic Party (PDP) to rig the election before it was conducted.
He said; "Just as I would have loved to congratulate the winner, Mr Rotimi Akeredolu (SAN), because in every contest, there must be a winner and a loser, the role of INEC in awarding victory to him in the election left much to be desired".
The Governor, who reacted in a statement issued by his Special Assistant on Public Communications and New Media, Lere Olayinka, said INEC gave the APC victory in the election "by deliberately replacing the name of Mr Eyitayo Jegede, the PDP candidate, thereby creating legal logjam that lasted till three days to the election".
He said that the PDP went to the election with its hands tied to the back because of the uncharitable actions of INEC, "which has no doubt become an arm of the APC".
He maintained that apart from the APC, political parties in Nigeria are now contesting elections against INEC.
"The whole process was a deliberate sabotage by INEC, which has totally bastardised the electoral process.
"Obviously, all these shenanigans are geared towards turning Nigeria to a one part state by weakening all opposition parties ahead of the 2019 general elections but I can assure Nigerians that this will not last because the people will always be defeat tyranny," he said.