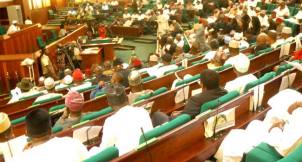 The House of Representatives has asked President Buhari to suspend the ban on importation of new and used cars through land borders.
The ban which was announced on December 5, 2016 by the Nigerian Customs Service (NCS) is due to take off from January 1, 2017.
The lawmakers, however, say the policy is too harsh as it would further worsen the economic situation of many Nigerians who are already groaning under the prevailing recession.
The decision of the lawmakers followed the adoption of a motion by Representative Abubakar Salami who noted that the percentage of Nigerians who can afford cars has reduced drastically following the decline in the value of naira, inflation and unemployment.
He said that the Federal government has not put in place alternative measures to ensure that Nigerians have access to cars, "since it is cheaper to buy cars from neighbouring countries and still generate revenue by ensuring that our borders are secured".
"Some of those making these policies have failed to patronise the made-in-Nigeria goods, especially Nigerian Assembly vehicles which are in any case not affordable to over 80% of Nigerians who can only afford fairly used imported vehicles.
"The ban will cause more harm than good and it will certainly lead to the increase of smuggling," he said.