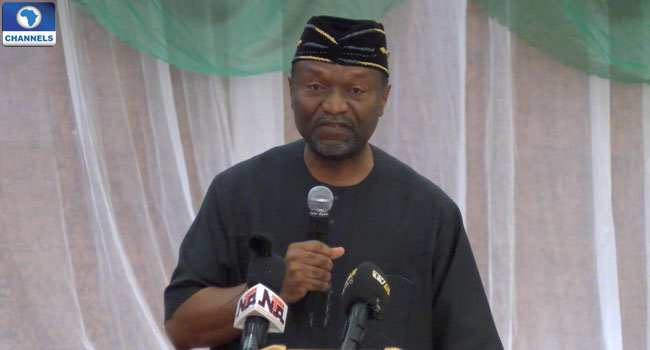 The Nigerian government says it has no plans to increase the Value Added Tax which stands at 5% in 2017.
The government, however, said 11% of its projected revenue would come from recoveries of looted and misappropriated funds which currently stand at 258 billion Naira.
The Minister of Budget and National Planning, Senator Udo Udoma, on Monday allayed fears of possible tax increase, as the nation battles to recover from economic recession.
At a budget breakdown session in Abuja, Nigeria's capital, Senator Udoma expressed optimism that the proposed revenues would help fund the 2017 budget.
The session follows the December 10 presentation of a budget proposal of 7.298 trillion Naira by President Muhammadu Buhari to a joint session of the National Assembly.
President Buhari proposed that the implementation of the budget be based on Nigeria's economic recovery and growth strategy.
The 2017 budget is based on a crude oil benchmark price of $42.50 per barrel, with an output of 2.2 million barrels per day.
Government's expenditure is to be funded with the sum of 4.94 trillion Naira while oil is to contribute 1.98 trillion Naira of the amount.
Greater Cooperation
Meanwhile, President Buhari, in a statement by his spokesman, Garba Shehu, solicited for greater cooperation between the executive and legislative arms of government.
He noted that the collaboration would ensure the smooth implementation of government policies and programmes.
The president said that despite the Principle of Separation of Powers, both arms of government should be united in the promotion of the common good of the people.
He added that whatever differences that might occasionally arise between the two arms of government should not be allowed to compromise their common goals of promoting the greater progress and development of Nigeria.