Governor Okorocha Proposes N131bn As Imo's 2017 Budget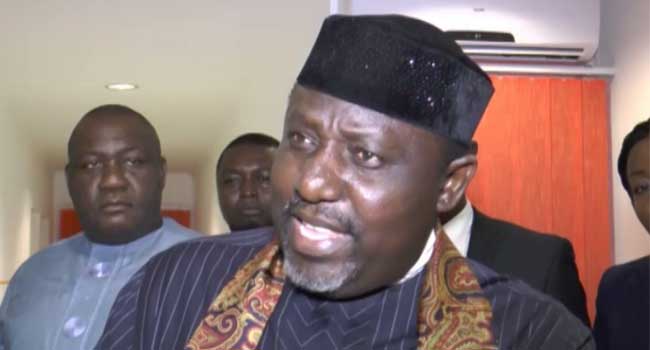 The Imo State Governor, Rochas Okorocha, has presented before the Imo State House of Assembly, a budget of N131, 143,144,277 for the 2017 fiscal year.
During the presentation of the budget at the hallow chambers of the Imo state house of assembly in Owerri the state capital, Governor Okorocha announced that the document has been named "Budget Of Consolidation and Continuity II".
Governor Okorocha disclosed that, capital expenditure has N77, 413, 2016, 169, equivalent to 59.03% while recurrent expenditure has N53, 729,938,108 equivalent to 40.97%.
He said that the 2017 budget proposal would seek to "stimulate the economy by focusing on infrastructural development, delivering inclusive growth, creating good environment for industry, commerce, tourism and investment".
The proposed 2017 budget is higher than the 2016 budget by 27,934,662,247 which translates to 28.3% increase.