Oyebode Debunks Claim Of Crude Oil Ownership By Northern Elders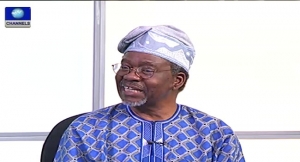 A renowned Professor of International Law, Akin Oyebode, has debunked a claim by some northern elders that the oil resources of the Niger Delta should be controlled by them because of their vast land.
The Professor described the argument as mischievous and provocative.
He went on state that the principle of burden and benefit, provides that when a people suffer degradation and pollution as a result of oil exploration activities, they should also have the privilege of enjoying the benefits from such activities.
As a way of resolving this dispute, Oyebode has therefore called for the adoption of the 2014 National Conference Resolution on Derivation Formula.