Government Takes Over Arik Airline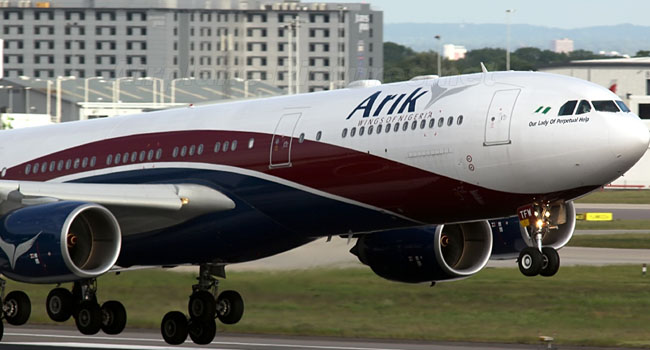 The Federal Government has taken over Arik Airline, which has been experiencing difficulties in recent times.
According to the Asset Management Corporation of Nigeria (AMCON), the decision to intervene "clearly underscores the government's commitment to instilling sanity in the country's aviation sector and prevent a major catastrophe.
The airline will now be managed by Roy Ukpebo Ilegbodu, an aviation expert, under Mr Oluseye Opasanya, a Senior Advocate of Nigeria.
The Minister of State for Aviation, Hadi Sirika expressed the belief that the development will bring about stability in the airline.
"We believe that this appointment is timely and will stabilize the operations of the airline. This will enhance the long term economic value of Arik Air and revitalize the airline's ailing operations as well as sustain safety standards, in view of Arik Air's pivotal role in the Nigerian aviation sector."
The Minister further pledged that the Federal Ministry of Aviation would support the new management of the strategic carrier adding that all necessary steps have been taken to ensure that there would be no undue disruption on Arik's regular business operations or activities of other stakeholders, on account of the recent changes its leadership and management.
In the same vein, Capt. Ilegbodu, under the receivership of Opasanya, has also assured both staff of the troubled airline and all other stakeholders that his appointment at Arik would among other objectives enhance the value of Arik, improve customer experience, and sustain the safety, reliable and secure operational history of the airline before all those were eroded.