FG Announces Formal Closure Of Abuja Airport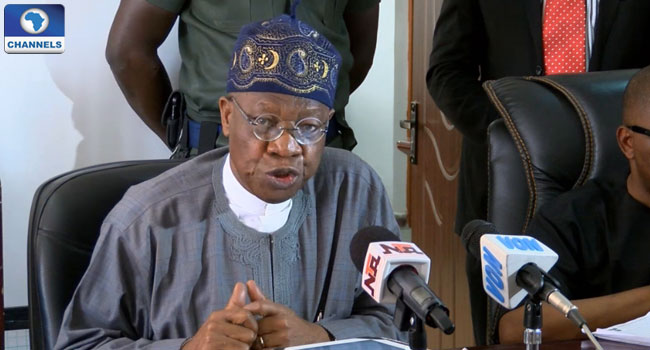 The Federal Government has formally announced the closure of the Nnamdi Azikiwe International Airport, Abuja.
According to the government, the airport would be shut down from midnight on Wednesday and would remain closed for six weeks.
The announcement was made by the Minister of Information, Lai Mohammed, at a world press conference in Abuja on Monday.
Also at the conference, the Minister of Transportation, Rotimi Amaechi, said the government has kept to its word on making the Kaduna Airport ready for use as an alternative.
The Minister of State in charge of Aviation, Hadi Sirika, also said observations made by Acting President, Yemi Osinbajo, who was in the Kaduna Airport on Friday, had been "taken care of".
Osinbajo had asked the contractors to speed up the remaining work, ahead of the March 8, 2017 flight diversion.
Furthermore, he announced that some foreign airlines had agreed to divert their flights to the Kaduna Airport during the period, contrary to earlier concerns that were expressed by international flights about the safety of Kaduna.
Mr Sirika added that the government has set up a website: www.abujaairportclosure.info, through which information would be shared with Nigerians.
He, however confirmed that so far, only one international airline has agreed to use the Kaduna Airport.
Meanwhile, the Inspector-General Of Police, Ibrahim Idris, has assured airlines and passengers flying in and out of the Kaduna Airport of maximum security.
 IGP Idris made the pledge on Sunday when he inspected the security arrangement at the Kaduna airport and its environs.