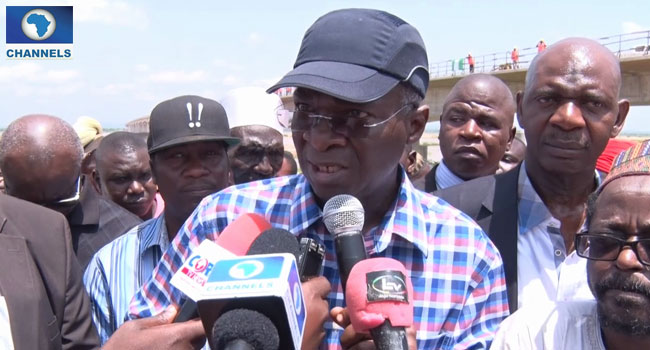 The Minister of Power, Works and Housing, Babatunde Fashola, said the Federal Government is not competing with any state but rather working relentlessly to complement and support them to blossom for maximum development.
Mr Fashola who gave this assurance during his one day working visit to Oyo state, said some abandoned road projects in the state have been revived, with contractors working on site.
He added that his ministry would do all possible to ensure that the 1,156 km of federal roads in Oyo state are put in good condition.
The Oyo State Governor, Abiola Ajimobi, on the other hand, expressed his delight at the visit, noting that the Ministry of Power, Works and Housing is one of the most strategic partners for the state in the quest for greater development.
The governor underscored the significance of infrastructural provision as the pedestal for agricultural projections of the state which is targeted at producing sufficient food for the entire south west region of the country.
Also speaking, the Controller of Works in the south west for Federal Road Maintenance Agency (FERMA), Engr. Omerekpe, explained that Mr Faola's visit became imperative as 11 federal road projects had commenced in the state.
He also appealed to the governor to allow the state return to the Federal Housing Fund Scheme.
Gov. Ajimobi in response, promised that the request from the ministry for 10 more hectares of land for housing projects has been granted and would be perfected in the coming weeks.
"We are open to greater collaboration with Federal Government agents in Oyo state.
"In fact, I expect visits from them as soon as possible so that we can leverage mutually on existing opportunities," he added.
Mr Fashola, however, stated that all necessary papers were being processed to ensure reimbursement of all outstanding payments to Oyo state for all projects on federal roads.