Trump's Son-In-Law Launches Middle East Peace Effort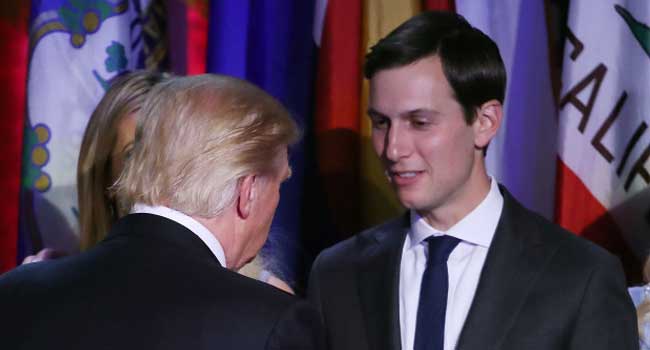 President Donald Trump's son-in-law and senior adviser, Jared Kushner, held talks with Israeli Prime Minister Benjamin Netanyahu in Jerusalem on Wednesday, beginning a new United States effort to revive long-fractured Middle East peace efforts.
Kushner, a 36-year-old real estate developer with little experience of international diplomacy or political negotiation, arrived in Israel on Wednesday morning and will spend barely 20 hours on the ground — he leaves shortly after midnight.
Israeli and U.S. officials provided no information on what was to be discussed and there are no plans for Kushner to speak to the media or take any questions, maintaining the circumspect profile he has established since Trump took office.
Later on Wednesday, he will travel to Ramallah, in the Israeli-occupied West Bank, for talks with Palestinian President Mahmoud Abbas after Iftar, the evening meal that breaks the Ramadan fast.