Indonesian Company To Build Refinery In Nigeria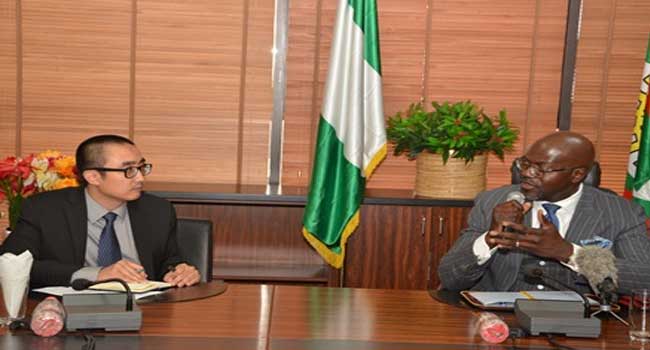 The Federal Government may soon achieve its objective of boosting the Nigeria's local refining capacity as an Indonesian firm has revealed plans to construct a modular refinery in the country.
The refinery will be located in Akwa Ibom State and on completion is expected to churn out 10,000 barrels of oil per day.
The Head of Investor Relations of PTPP (Persero) Tbk, Partners to PT Intim Perkasa Nigeria Limited, Mr Adi Hartadi, disclosed this during a business meeting with the Group Managing Director of the Nigerian National Petroleum Corporation (NNPC), Dr Maikanti Baru.
According to him, the company has more than 50 years of experience in construction and engineering and intends to diversify into downstream operations in Nigeria.
The Group Managing Director of the NNPC, Dr Maikanti Baru, who was represented by the Chief Operating Officer (COO), Refineries and Petrochemicals, Anigbor Kragha, explained that the country's three refineries with a combined capacity of 445,000 barrels per day could not function optimally over the years due to lack of investment.
The GMD, however, stated that the Corporation had a Greenfield Refinery Department that specialises in new refinery projects and also provides professional support to potential investors in modular refinery in the country in line with the Federal Government policy on modular refineries.
He added, "On our end, we have embarked on ambitious plan to fast-track programmes to restore our capacity utilisation from 30 percent to a minimum of 90 per cent in the next 24 months. To do that, we are working on securing financing from third parties, not just funding, but also technical expertise to help us increase our performance to world class levels that they should be."
The NNPC GMD said that given Nigeria's expected population by 2025, more than 40 million litres of petrol would be required for local consumption, adding that the combined capacity of the nation's three refineries would only be able to satisfy just above 50 per cent of the projected local demand.
He expressed optimism that with this kind of investment coming steadily, Nigeria could serve as a regional hub of refined petroleum products for West Africa and beyond.