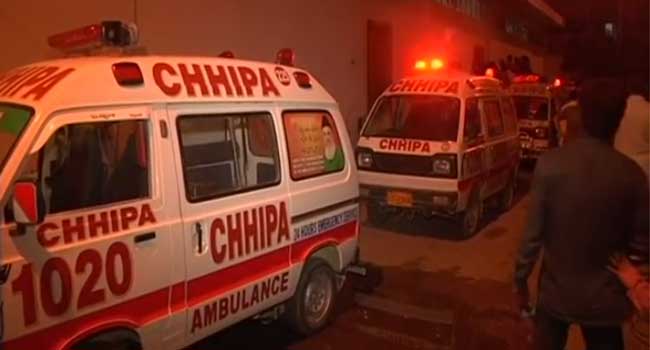 Four policemen were shot dead on Friday in Karachi, Pakistan's largest city and financial capital.
According to police sources, the policemen were observing the 'iftar' meal to break the daily Ramadan fast when three masked men on a motorbike shot them at close range and fled.
The incident brought the death toll of terrorist attacks across the country to 44 on a day when the Muslim-majority country was observing Jumatul Wida, the last Friday of the holy month of Ramadan.
"Three unidentified men on two motorcycles attacked them with 9 mm pistols and killed them. These four personnel of ours were eating 'iftar' (breaking of fast). They belonged to the SITE area police station and were on duty," the Deputy Inspector General of Police, Zulfikar Larek, said.
Earlier on Friday, a suicide car bomber killed 13 in the southwestern city of Quetta, with subsequent blasts claiming another 27 lives in the northwestern town of Parachinar.