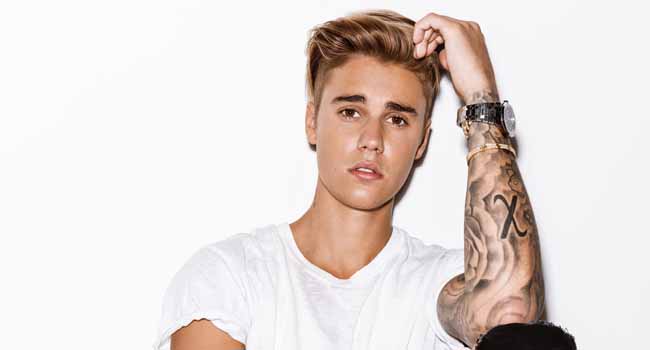 Justin Bieber offered a mea culpa to his fans saying he was "never going to be perfect" but hoped to learn from his mistakes, after a tumultuous week in which he abruptly canceled the rest of his world tour and accidentally hit a photographer with his truck.
The 23-year-old singer, who pulled out of the remaining 14 dates of his "Purpose" world tour on July 24 and injured a photographer after a Beverly Hills church service two days later, said he had let his "broken relationships dictate the way I acted toward people."
"I let bitterness, jealousy and fear run my life.!!!!," the singer said in an Instagram post on Wednesday (August 03).
"Im VERY aware I'm never gonna be perfect, and I'm gonna keep making mistakes but what I'm not gonna do is let my past dictate my future," he added.
The Canadian pop star said the tour had taught him "so much about myself," in what he called a "very grammatically incorrect but its from the heart" Instagram post.
He did not mention the incident with the photographer, who suffered non-life threatening injuries and thanked Bieber in an Instagram video last week for staying with him until emergency services came after the accident.
After playing more than 150 shows, Bieber pulled out of his tour, citing only "unforeseen circumstances" at the time, which frustrated and worried his fans. It also brought support, including from singer-songwriter John Mayer, who gave Bieber credit for looking after his mental health.
A day after canceling his tour, Bieber told celebrity news outlet TMZ.com that he was looking forward to "just resting and getting some relaxation" after two years on the road.
Since he broke out as a young fresh-faced teen pop singer, Bieber has amassed a devoted fan base of mostly young girls. He has faced an intense public spotlight, including a high-profile on-and-off relationship with singer-actress Selena Gomez that ended in 2012, and several run-ins with the law.