Acting President Yemi Osinbajo said on Monday that the attackers who killed 12 worshippers at St Philips Catholic Church, Ozubulu, in Anambra State will be brought to justice for the "heinous crime".
"The Acting President has been in touch with the Anambra State Governor, Willy Obiano, police authorities and other security agencies, and assures that the perpetrators of the heinous crimes would be brought to justice," a statement by the Senior Special Assistant to the Acting President, Mr Laolu Akande, on Monday night said.
According to the statement, Professor Osinbajo has been receiving regular updates on the status of investigations regarding the atrocious and mindless acts of violence on Sunday.
The acting President condemned the "despicable acts of violence", and commiserated with families, relatives, friends of the victims, the entire people and the government of Anambra State, the statement added.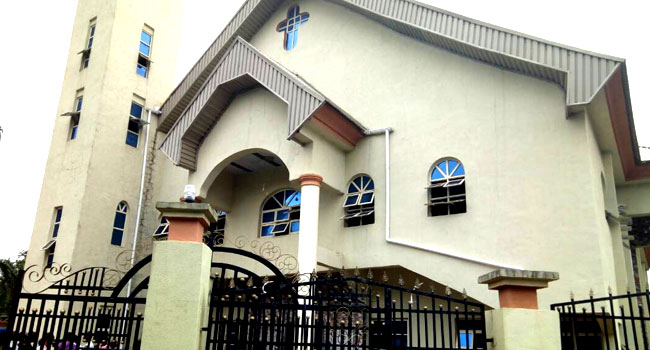 Gunmen had stormed the church in Ozubulu, Ekusigo Local Government Area of the state on Sunday morning while a mass was ongoing.
According to the Commissioner of Police in the state, Garba Umar, the gunmen arrived around 6:20 am, entered the church and opened fire on the worshippers.
Umar, who described the attack as sacrilege, attributed it to a "gang war", saying the shooting was a reprisal and that the gunmen traced their victim to the church.
"Information revealed that this (attack) is not unconnected to a kind of a 'gang war' between indigenes of the state – the children of the same village – who are engaged in a warfare outside Nigeria, precisely in South Africa," the police commissioner said on Sunday.
The attack led to anger and shock with many Nigerians condemning it and demanding justice for the victims.
On Monday morning, Governor Willy Obiano told reporters that some of the suspects had been arrested.
He, however, did not give details, adding only that investigations are ongoing to ensure that the perpetrators are all arrested and prosecuted.
"I am confident that we are going to solve this problem and the way we handle it will show them (the perpetrators) that you can't import your trouble from wherever you are in Africa and bring it to Anambra State," the governor had said.