Senate Committee Seeks Direct Funding Of Police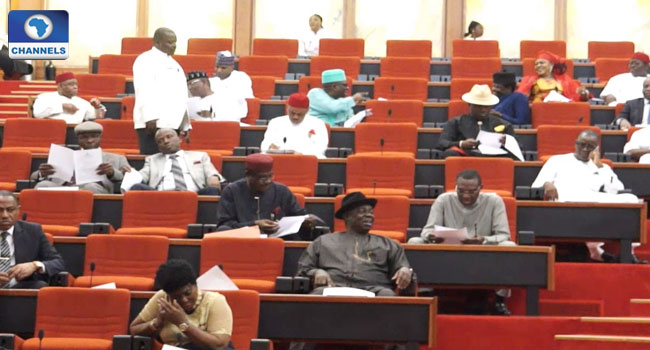 The Senate Committee on Police Affairs is considering passing a bill for direct funding of the police for effective crime prevention.
This information is coming from the Chairman of the committee, Senator Abu Ibrahim, during an assessment tour of police deployment along the Kaduna-Abuja expressway.
Senator Ibrahim, who was accompanied on the visit by the Commissioner of Police in Kaduna State, Mr Agyole Abeh, described the budgetary allocation for the police as very poor and totally unacceptable.
According to him, a situation where the police use funds meant for purchasing of equipment and welfare of its personnel for special operations is not proper if Nigeria must win the war against kidnapping and other criminal activities.
The Kaduna-Abuja highway became notorious for kidnapping, armed robbery, and cattle rustling since 2016 until June 2017, before the heavy presence of police personnel on the highway.
Gunmen had kidnapped at least 20 people including lawmakers, diplomats and other travellers on the road, a situation that prompted the Inspector General of Police to deploy about 600 Special Forces to the area.
Senator Ibrahim, who addressed officers on Sunday at the Katari Divisional Police Headquarters – which is being used as the operational base of "Operation Absolute Sanity", noted that the police can do little or nothing in crime prevention in the face of inadequate funding.
He assured them that the Senate Committee would push for the passage of a bill which would ensure that at least one per cent of the Federal Allocation was set aside for operations of the police.
The lawmaker, however, asked the Special Forces to take the battle to the den of the kidnappers whom he believed were hiding in the forests along the highway.
On his part, the Police Commissioner described the personnel as the best brains in the Force because of the series of training they have undergone.
He was also optimistic that with proper equipment and welfare, they would bring kidnapping and other criminal acts on the Kaduna-Abuja highway to an end.