Herdsmen-Farmers Clashes: Solution Will Come Very Soon, Says Al-Makura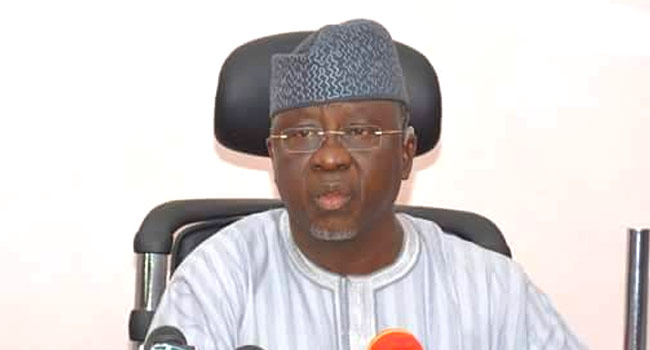 Nasarawa State Governor, Tanko Al-Makura, is hopeful that the herdsmen attacks that hit the country recently will soon be a thing of the past.
The governor, who addressed an expanded security meeting on Wednesday at the Council Chambers of the Government House in Lafia, said there would soon be a solution to the incessant clashes between the herdsmen and farmers.
READ ALSO: IGP Vows To Arrest Perpetrators Of Benue Killings
Those present at the meeting were heads of security outfits and traditional rulers as well as leaders of Tiv Development Association and the Miyetti Allah in the state among other stakeholders.
This comes two days after the Minister of Interior, Lieutenant General Abdulrahman Dambazau (rtd), met with some state governors over the herdsmen attacks in Benue and other parts of the country.
"I am very optimistic that given the meeting we have had in Abuja at the instance of the Minister of Interior, and all service chiefs, a solution will come very very soon," Al-Makura said.
"Our focus and attention is to ensure the immediate solution of these problems so people who are restive and are having so many challenges will be able to have some relief."
According to the governor, the clashes between herders and farmers have displaced thousands of people from Benue into some borders communities of Nasarawa.
As a result, he said his concern was to ensure that the Internally Displaced Persons in his state are well protected and catered for so as to give them a sense of belonging.
Al-Makura said: "My worry and concern is to see the plight of the people that are migrating from Benue to Nasarawa state in search of protection to be fully protected, to be catered for, to take their welfare as a very critical priority.
"That is why I have decided to call all of you to see the contributions you can make with regards to brokering peace and ensuring the safety of lives and property of people that are within the borders of Benue, especially our citizens of the Tiv nationality. To me, that is the most responsible thing to do."
"I will not go into any discussion or debate with matters of critical importance; all I want to do is to see that all the welfare of the people within the borders are taken care of and that is the aim and objective of this meeting," the governor added.