Court Jails Internet Fraudster Over N1.5m Scam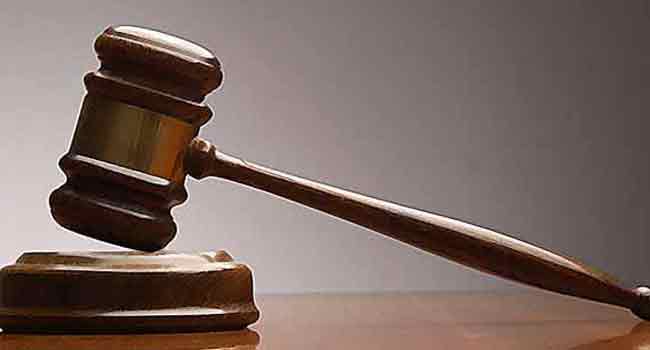 The Enugu State High Court on Wednesday sentenced an internet fraudster to one-month imprisonment over N1.5 million scam.
The Economic and Financial Crimes Commission (EFCC) had arraigned Omokaro Osamudianmen Precious before the court on one count charge bordering of cheating and obtaining the amount under false pretences.
A statement by EFCC's Head of Media and Publicity, Mr Wilson Uwujaren, accused Omokaro as posing as a genuine business man that deals in Bitcoin.
The anti-graft agency said Omokaro had promised the victim through her brother a 10% interest on her capital investment within one month.
According to the EFCC, the presiding judge ruled in ordered the fraudster to jail for committing the offence contrary to section 388 of CAP 30, Criminal Code Law, Enugu State and punishable under Section 388 of the same Law.
The count read, "That you, Omokaro Osamudianmen sometime in 2018, within the jurisdiction of the High Court of Enugu State, by means of fraudulent trick obtained the sum of N1,545,000.00 from one Ifunanya Afam Okonkwo, when you presented yourself to her as a genuine business man with a promise to pay her interest and return her capital within one month and thereby committed an offence."
However, he pleaded guilty to the one count charge preferred against him by admitting to having committed the crime.
In view of the accused person's plea, the prosecuting counsel Mbachie Innocent applied to review the facts of the matter presented by the prosecuting witness Abdulraman Babakano and urged the court to convict the accused.
The defense counsel, Kakaan Desmond on the other hand pleaded with his lordship to temper justice with mercy since the accused is a first offender and did not waste the court's time by admitting to the crime.