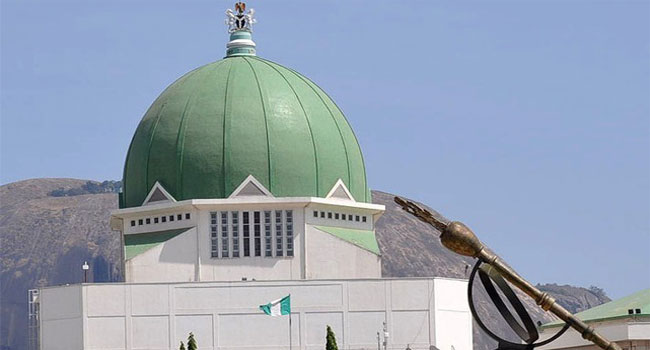 The National Assembly has passed the 2018 Appropriation Bill.
The lawmakers on Wednesday during plenary passed the total sum of N9.120 trillion, an increase of N508 billion from the N8.612 trillion originally presented to the Assembly by President Muhammadu Buhari.
The Chairman Senate Committee on Appropriation, Senator Danjuma Goje explains that after consultation with the Executive, the oil benchmark price was increased from 45 to 51 dollars.
He says the additional 508 billion added to the budget was applied in critical sectors of the economy namely: reduction of the deficit, security, health and power, works and housing.
The House of Representatives also passed the 2018 budget with a recurrent expenditure of 3,512,677,902,077 and capital expenditure of 2,873,400,351,825.
A debt servicing cost of 2,203,835,365,699 and statutory transfers of 530,421,368,624.
Earlier, the passage of the budget had been delayed because the Ministries, Departments, and Agencies had not submitted details of their budget proposals, which led to the Senate giving them a one-week ultimatum to submit details of their 2018 budget proposals or risk sanctions.
READ ALSO: National Assembly Receives 2018 Budget Report
President Muhammadu Buhari on November 17, 2017, presented a budget of 8.612 trillion Naira before a joint session of the National Assembly.
President Buhari said, "the 2018 budget will consolidate on the achievements of the previous budget and that 2018 is expected to be a year of better outcomes".